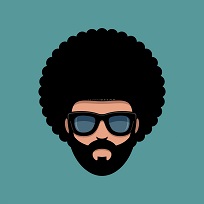 Audophiles are a special breed. I should know—I am one! Ever since I set up my first home entertainment system, I've been on a quest to find the best A/V equipment that will truly bring my favorite music, movies, and games to life. Along the way, I've learned how to speak the technical lingo that goes along with these devices and how concepts like impedance, sheerness, and frequency response affect what you see and hear.
Something else I've learned: you don't need to be an electronics expert to get phenomenal home entertainment. You wouldn't know that from reading most A/V blogs out there, though, which are too often loaded with unnecessary tech lingo. The truth is, you shouldn't need an engineering degree just to understand what makes one receiver better than another. That's why I decided to start HQSound101. My goal with this site is to provide the same high-level expertise as other blogs but written in layman's terms that your average music or movie lover can actually understand.
If you're looking for the best speakers, receivers, soundbars, and other A/V equipment for your space, you can check out the buying guides to get an overview of the top options. You'll also find more in-depth product information in the product comparisons and reviews, while the articles in the "Tips" section give advice on how to get the most out of your new equipment. Across categories, the goal is always to provide high-quality information written in a way anyone can understand.
I love hearing from my readers, so if you've found the posts on this blog useful, or if there are other topics you want to see explained, I hope you'll leave a comment to share your thoughts! And whatever brings you to HQSound101, I wish you the best of luck with all of your A/V endeavors.
Karl