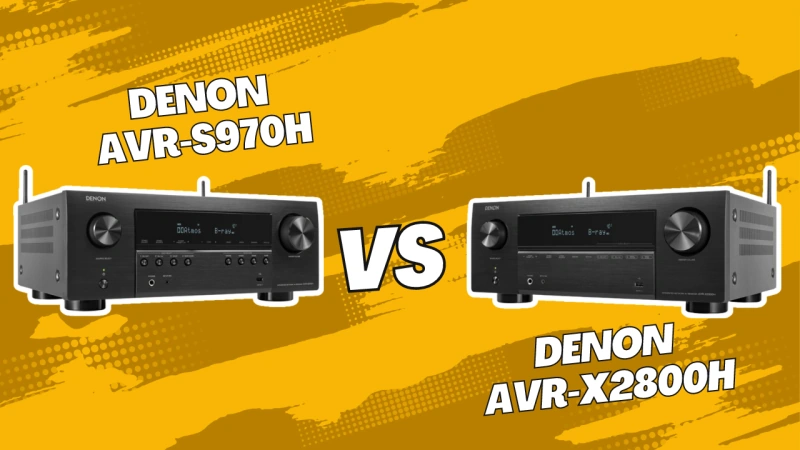 A powerful audio-video receiver can complete your home theater setup. However, with so many AV receivers on the market today, it can sometimes be difficult for you to choose just one. Today, we're looking at two receivers from Denon that you might want to consider: the Denon AVR-S970H vs AVR-X2800H.
The AVR-X2800H is the more expensive model, but do its differences warrant the purchase? Let's find out.
Denon AVR-S970H vs AVR-X2800H Side by Side:
Video
When comparing the video capabilities of both receivers, we were disappointed to see that the AVR-X2800H is lacking in some areas. However, we believed that being the more expensive model, the AVR-X2800H would be definitive regarding what it offers.
However, we were shocked to discover that not only do they have virtually the same features, but the AVR-X2800H is also missing a feature that the AVR-S970H has: 3D signal pass-through.
It may be because 3D isn't as much a fad as in the past, but we love 3D movies. So taking out this feature seems like we're going backward, especially with the price difference.
Winner: Denon AVR-S970H
Audio
Its stereo power is the first significant difference between the AVR-X2800H and the S970H. The X2800H can output stereo power at up to 95 watts, while the S970H has 90.
This may not be much of a difference for casuals, but when we tested both, we noticed a difference. The AVR-X2800H was capable of audio with a bit more of a boom. Because of its updated components, we could also pick out sounds easier.
Besides that, there is not much difference between the audio capabilities of either receiver. The S907H does support multichannel stereo, but our preference still stands. With the X2800H, Denon took what worked and enhanced it a bit. Whether that is worth the extra price tag depends on your needs and budget.
Winner: Denon AVR-X2800H
Ports
What has the better ports? Again, it may depend on your needs.
The X2800H has 3 HDMI 2.1 ports, while the S970H has 6. This may disappoint some people, as it did with us, but the X2800H does have three regular HDMI inputs. In addition, the X2800H has a stereo RCA Zone 2 Pre-Out, while the AVR-S970H does not. Finally, the X2800H comes with remote inputs and outputs as well.
Overall, we have to edge it out to the X2800H for having more options, but fewer HDMI 2.1 ports may turn off some users.
Winner: Denon AVR-X2800H
---
Denon AVR-S970H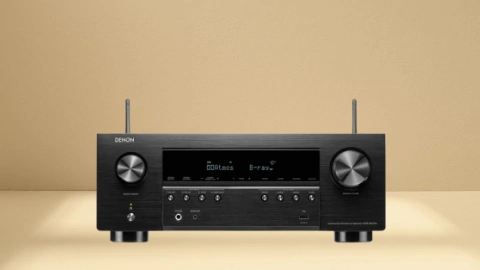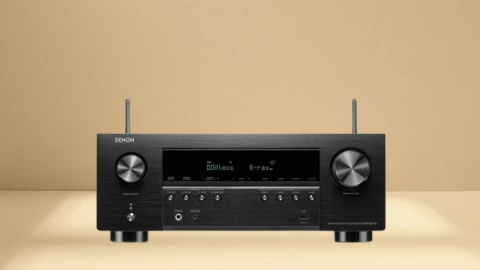 Pros
Supports 8K video
Various audio and video connectivity options
Lag-free gaming
Easy setup
Cons
The AVR-S970H supports 8K/60Hz pass-through and a 7.22 or 5.2.2 setup that utilizes Dolby Atmos and DTS: X. You can enjoy immersive 3D audio and video. The AVR-S970H also comes with a gaming mode, which includes VRR (variable refresh rate,) QFT (quick frame transport,) and ALLM (auto low latency mode,) which reduces lag and prevents frame tearing, ensuring a smooth gaming experience.
With 6 HDMI inputs, 2 outputs (3 8K) analog, digital, and phono inputs, and Wi-Fi and Bluetooth, the AVR-S970H also makes connecting to all your favorite devices simple. You can even make it easier by connecting to music streaming services and getting setup assistance to calibrate your speakers to perfection.
---
Denon AVR-X2800H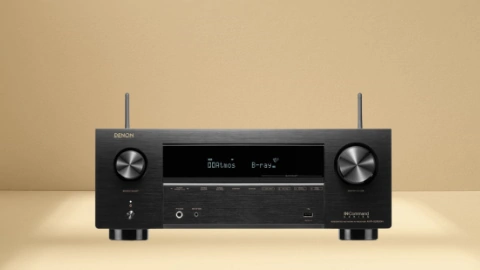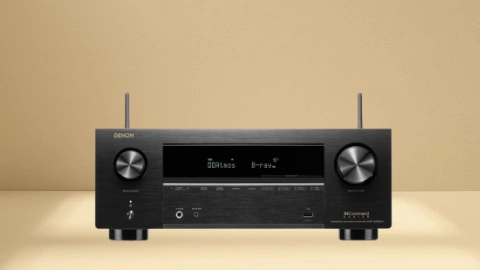 Pros
Powerful video and audio support
Various ports to make setup simple
8K ready
Cons
The AVR-X2800H is an 8K-ready AV receiver with 7.2 channels and technologies such as Dolby Surround and DTS Neural: X that deliver the most pristine audio experience possible.
With 8 HDMI ports and 3 8K inputs, phono inputs, USB, and dual subwoofer outputs, it's simple to connect your most powerful devices. In addition, it comes with plenty of streaming options and an on-screen setup that makes everything easy.
---
Denon AVR-S970H vs AVR-X2800H: Who Wins?
It's a tough decision. The AVR-S970H has more video processing features, having 3D capabilities. However, the AVR-X2800H has a more powerful sound and more ports.
Ultimately, it may depend on your needs. However, despite the AVR-X2800H winning two out of the three, we have to go with the AVR-S970H (>>> Check on BHPhotovideo). The reason is that there are a few differences, but the AVR-X2800H is much more expensive. If you buy the AVR-S970H, you can save some money and use it on a projector or speakers.
Comparing related receivers: