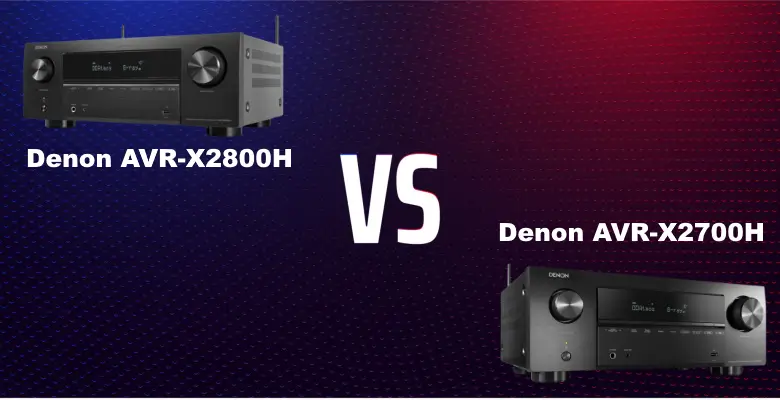 Choosing the right receiver for your home theater is a process. You want something that delivers incredible sound, but also isn't going to break the bank. Denon's latest models, the AVR-X2800H (>>> Find on Amazon) and the X2700H are two huge contenders. But, is it worth it to get one over the other… Do you need to upgrade? We'll give you those answers here in our comparison.
Denon AVR-X2800H Vs AVR-X2700H Side by Side:
Ease of Installation
These are pretty easy enough to install, and they don't require you to sit around for hours poring over a manual. In fact, we were able to plug this in and then connect some of our devices to the row of ports at the bottom of the receiver.  The panel on both the X2800H and the X2700H are very user friendly, so you shouldn't have too much trouble. We also liked how easy it was to read the interface on this.
The main difference is what connections can be used.  For example, the 2700 has component input and outputs, while the 2800 deems them unnecessary. Meanwhile, the 2800 has access to more streaming services, such as SoundCloud and Amazon Music.
Also, both include award-winning on-screen setup assistance. So, while setting it up is already relatively easy, both devices make it simpler by guiding you through them if you need help. We're glad this option exists, as newbies may feel overwhelmed.
One determining factor for us is that 2800 weighs less than 2700. While only by a few pounds, this can make a difference for some people. If you're not the biggest fan of lifting heavy objects, 2800 sheds unnecessary weight, meaning that you can install it in a higher place with less hassle.
Winner: Denon AVR-X2800H
Sound Quality
Besides being alike in installation, both also have stellar sound quality. Both have a power amplifier and compressed audio restorer that can take MP3s and make them sound like a concert in your room. Both have Pure Direct and Audyssey MultEQ XT sound enhancements. Both support a max of 7.1 processing channels.
Regarding their multichannel surround, the 2800 includes some extra features, such as DTS Virtual X. We also feel the 2800 may sound slightly better. The booms, the bass, everything sounds more pronounced than its predecessor. We are tuned to spotting the nuances in both sound systems and could hear the difference quite well. With that said, non-audiophiles may not know the difference, as the change is not that dramatic. If you have to choose the 2700, you still have stellar sound quality.
Winner: Denon AVR-X2800H
Voice and App Control
Both support app remotes, and both work with all major voice control. Since both are tied to apps that are constantly updated, we did not see much of a difference in control. Both manage to control in a stellar fashion, albeit with the occasional hiccups you expect from a voice or app control.
However, we were impressed by how the receiver could do what we wanted it to when we wanted. As long as you have a good Wi-Fi or Bluetooth connection, it should work well. With that said, both suffer from a Bluetooth connection that requires your source to be close to the receiver. However, this is expected.
Winner: Tie
---
Denon AVR-X2800H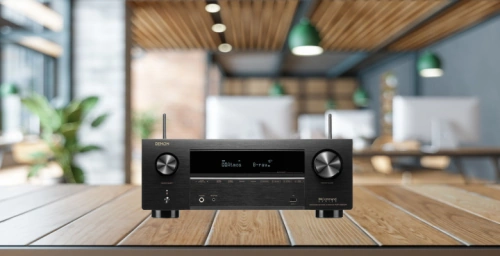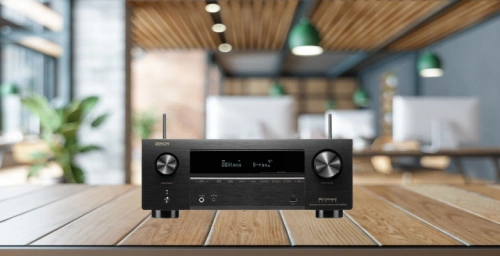 The Denon AVR-X2800H is a newer model that was released in 2022.  This one  comes with a variety of features including 8K support, 3D audio capabilities, and is 7.2-Ch AVR-X2800H capabilities. This is a revolutionary device that enhances your audio experience and truly brings the sound and picture quality to life.
It has eARC and HDCP 2.0 support, including the latest video formats such as HDR10+, Dynamic HDR, Dolby Vision, and HDR. You also get setup options from 2.1, 5.1, or 7.1. This receiver also comes with Dolby Height Virtualization Setup, so you don't have to spend extra money purchasing speakers for certain heights.
You also get a ton of connections with this receiver it's crazy! It comes with 8 different HDMI port options, with 6 being inputs and 2 of them being outputs.  It also comes with digital and analog options. Furthermore, you get USB and subwoofer connections to enhance the sound quality just the way that you want it.  Another great thing this receiver has are the connections. We liked the different options each of these connections provided for us. It was very simple to set up, and based on tests, all of them work seamlessly.
What we also really liked, was the GUI setup. We were able to get this put together through the GUI setup in minutes. This is impressive, and great for newbies. We also liked the voice control features. We tried a few commands, and were impressed with the lack of latency, and accuracy the x2800H had when we inputted commands.
Pros
Incredible sound and video quality
Many connectivity options to choose from to get your best experience
Smart calibration and guided setup mean that you will not have trouble perfecting everything according to your room
Cons
Not much of an upgrade compared to its predecessor
Our more in-depth review of the Denon AVR-X2800H
---
Denon AVR-X2700H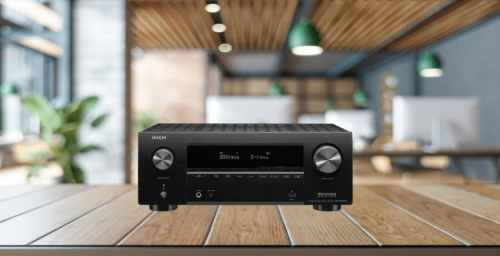 The 2700 is a home theater receiver that promises 3D realism. You can receive clean, crisp video and audio through its Dolby Atmos Height Virtualization, DTS Virtual X, and 8K/60Hz or 4K/120hz pass-through. It upscales your video to 8K while not losing any quality. In addition, the 2700 supports lagless gaming with Auto Low Latency Mode, Quick Frame Transport, and Variable Refresh Rate.
You can connect various devices without hassle through its 8 HDMI ports, USB connectivity, Digital IN, Photo Input, and wireless network support. We also liked the different connections, including Airplay2, Bluetooth, and Wi-Fi connections. Based on our tests, we were able to set this up without any hassle.
Another perk is voice control. Both bodels come with it, and when we spoke to the 2700 model, it responded to our requests quickly. Our more in-depth review of the Denon AVR-X2700H.
Pros
Fantastic video and audio quality
HDMI 2.1 input
Voice and wireless connectivity make it simple to control
Provides high-quality for the price range
Cons
Lacks a front HDMI input
HDMI 2.1 is not for 4K, 120Hz
---
Denon AVR-X2800H Vs AVR-X2700H: The Verdict
The models in general are pretty similar. We liked the 2800 a bit more, and it had more satisfactory results. The 2700, based on our tests, still delivers amazing results.
The 2800 does offer more 8K capabilities and streaming options too, so it's a clear winner here. (>>> Check on Bhphotovideo).
However, that doesn't mean the 2700 is a bad receiver either, especially if you're on a budget.
Denon makes some of the top-quality receivers out there, and these products delivery some amazing sound quality. We hope this article was helpful to you in your hunt for a receiver.
REFERENCES AND FURTHER READING: