Released in October of 2022, the AVR-X2800H is the latest 7.2-channel receiver from Denon, and it lives up to the audio and visual excellence users expect from the brand. It has the smart features and 3D sound support you need in a modern home theater space, as well as the power to drive the entertainment throughout your home. Check out the full details in this Denon AVR-X2800H review to decide if it's the ideal receiver for you.
Denon AVR-X2800H Review of Specifications:
Denon AVR-X2800H
Video
8K/60Hz
Amplifier
7.2 Channel (95W per channel)
Sound
7.2 or 5.2.2 Dolby Atmos
Wi-Fi
Yes
Bluetooth
Yes
Price

B&HPhotoVideo





Find on Amazon
Audio Quality
The discrete 7-channel amplifier of the Denon AVR-X2800H delivers up to 95 watts per channel, ample power to drive a powerful, room-filling response from your speakers. That audio is immersive in other ways, as well, supporting 5.2.2 3D sound configurations using audio technology like DTS:X and Dolby Atmos. Even older audio content will sound phenomenal thanks to the Dolby Surround and DTS:Neural X upmixing. It also offers Dolby Height Virtualization to mimic the effect of overhead speakers from a 7.1 or 5.1 setup.
The Denon AVR-X2800H also makes it easy to optimize that sound to your space. It uses Audyssey EQ software, paired with an included microphone that measures the acoustics and calibrates the speakers to match. You can adjust the sound further using the MultEQ XT Editor app.
Home Theater Performance
Along with the 3D sound capability mentioned above, the Denon AVR-X2800H has the visual signal technology you need in a home theater. Three of its HDMI ports support video resolutions up to 8K, while all 6 support a 4K/120Hz pass-through, along with technology like Dolby Vision, HLG, and Dynamic HDR.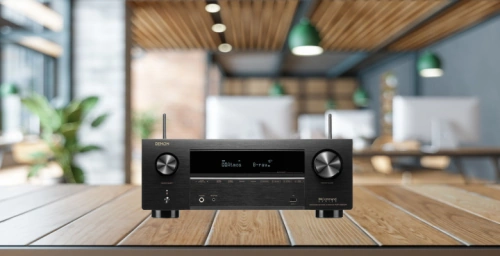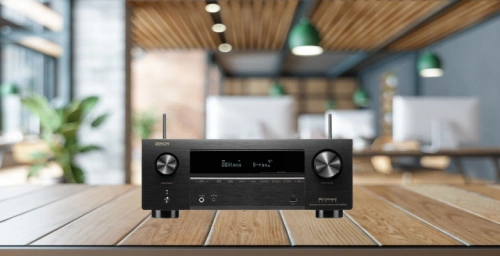 Gamers will find a lot to love about the AVR-X2800H, as well. It has an Auto Low Latency Mode (ALLM) pass-through, as well as Variable Refresh Rate and Quick Frame Transport, all of which combine to prevent added lag so you can focus on enjoying your game.
Pros
Room-filling sound with Audyssey MultEQ adjustment
8K resolution with HLG, HDR, and Dolby Vision
Guided on-screen set up and sound calibration
Multiple control options, including voice control
Multi-room music capability
Built-in streaming from multiple services
No added lag for gamers
Cons
Only 3 HDMI ports support 8K resolution
Usability
The Denon AVR-X2800H comes with a guided set-up assistant that walks users through the process of connecting speakers and devices, then automatically calibrates the speakers to the space. This makes it easy for even AV beginners to install. Check comparison vs. Denon AVR-X2700H
Once it's set up, the AVR-X2800H is just as straightforward to control. There are multiple ways to do it, too. You can use the included remote, or download the Denon AVR remote app on your Android or iOS device. The Quick Select buttons along the front are assignable, letting you easily switch between the content sources and settings you use the most. It also supports voice control and automation routines through Alexa, Siri, Google Assistant, or Josh.ai, so it's easy to integrate into a range of smart home setups. Find our other top picks in the 7.2 channel category.
Streaming and Multi-Room Music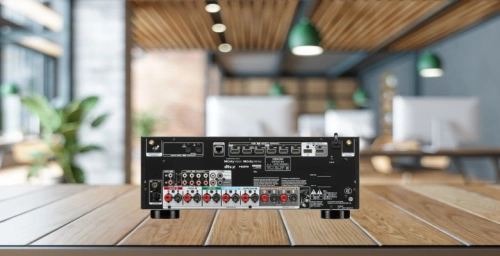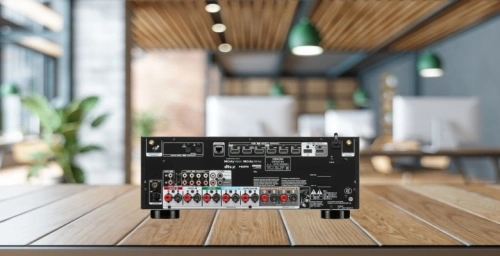 With HEOS built-in, the Denon AVR-X2800H can control the entertainment in two rooms at once. You can sync them or listen to music in one room while you watch TV in the other. Its streaming capability is equally impressive. Apple users can stream music right from their phone or other device with AirPlay, and it also supports streaming services like Pandora, Spotify, and Sirius XM, letting users quickly access their favorite tunes.
Summary of Customer Reviews
After testing the Denon AVR-X2800H receiver, and analyzing customer reviews, here's our consolidated feedback:
Pros:
The sound quality is described as outstanding, enhancing the home theater experience.
The setup process is straightforward for many users.
It has been updated from its predecessor, the AVR-X2700H, and includes the latest usability apps for smartphone control.
The wireless and Bluetooth functionality are satisfactory.
Replaces older models effectively and has a longer lifespan.
Areas of Improvement:
Denon advertises the receiver as a "7.2" system, but it technically functions more like a 7.1 system with 2 speaker ports. The calibration system doesn't differentiate between the two subwoofers.
Some users reported issues with the unit, particularly with the speaker setup. One customer had a malfunction during the setup which resulted in no sound output from the rear speakers.
One user cautioned about the network setup, which led to a blown speaker due to the volume setting during internet radio tuning.
Note: Always ensure to review the setup process and check settings, especially the volume, before starting to avoid potential issues or damages.
Denon AVR-X2800H Review In Summary
The Denon AVR-X2800H is easy to set up and use, whether you want to go hands-free with voice control or use the standard remote that comes with it (or the remote app on your phone). It's versatile, as well, able to play movies, games, or music to the same high-quality standard. If you want a receiver that can not just control your home theater but also handle the entertainment throughout your home, the AVR-X2800H is a strong contender (>>> Check the current price on Amazon).
FAQs
Can you watch 3D content using the Denon AVR-X2800H?
Yes, this receiver has a 3D pass-through on all its HDMI ports.
Does the Denon AVR-X2800H work with universal remotes?
Yes, it works with physical universal remotes from brands like Harmony. However, these will normally only work in a single room, so the Denon remote app is a better choice to control multi-room setups.
Is voice control built in to the Denon AVR-X2800H?
The capability for voice control comes built in, but this receiver doesn't have a microphone. That means you will need an always-on device like an Echo speaker to use voice control truly hands-free.