When you want to get the most out of your external speakers and headphones, you need an amplifier. The boost in power lets you turn the volume up without distorting the sound, but how do you know which amp is best for your entertainment system?
Comparing amplifiers like the Marantz PM8006 vs the Cambridge Audio CXA81 will help you make the right choice. Both are two-channel amplifiers, but the CXA81 has more power per channel (>>> Find on Amazon). It also comes with built-in DAC technology. The PM8006 is the better option for vinyl lovers. It comes with a phono input, unlike the CXA81.
Still not sure which amp is right for you? It helps to take a closer look at their specifications.
Marantz PM8006 vs Cambridge Audio CXA81 Side by Side:
Marantz PM8006
Cambridge Audio CXA81
Amplifier
2.1 Channel (70W per channel)
2.1 Channel (80W per channel)
Frequency response
5 Hz-100 kHz
5 Hz - 60 kHz
Weight
26.5 pounds
19.14 pounds
Wi-Fi
No
Yes
Bluetooth
No
Yes
Product Dimensions
14.92 x 17.32 x 5.03 inches
13.43 x 16.93 x 4.53 inches
Price

Find on Amazon





ProjectorScreen.com

Find on Amazon
Audio Quality
The last thing you want is for your amplifier to interfere with sound quality. The amp should boost power, not cause distortion. Both components improve audio clarity. The PM8006 comes with a two-stage equalizer that reduces distortion at higher volume levels.
The CXA81 is designed to produce crisp, clear audio using optimized capacitors. It also has more power per channel while also preventing distortion. You can crank the volume up without losing any audio clarity.
Best Audio Quality: Cambridge Audio CXA81
Connectivity
You won't have a problem connecting most of your external components with either amplifier. Both come with plenty of in and outputs. The CXA81 boasts built-in Bluetooth and DAC technology. You can easily stream your favorite playlists and convert digital to analog files.
Where the PM8006 comes out ahead is with its phono input. It's a must-have for any LP collector. What the amplifier is missing are optical and coaxial inputs, but they are present on the CXA81.
The headphone jacks also differ on the two components, so take a look at your pair. The PM8006 comes with a larger 1/4″ input, while the CXA81 has a 3.5mm jack.
Best Connectivity: Cambridge Audio CXA81
Ease of Installation and Set-Up
Both amps are easy to set up. Even calibrating the audio is a breeze. Where the components differ is in size and weight. It's something to consider if you are adding the amp to an existing system. You want the component to fit easily without having to rearrange your setup.
The CXA81 is several pounds lighter than the PM8006. It's also around one inch smaller than the Marantz model. A single inch may not seem like a lot until you realize the amplifier won't fit on the shelf.
Easiest to Install: Cambridge Audio CXA81
---
Marantz PM8006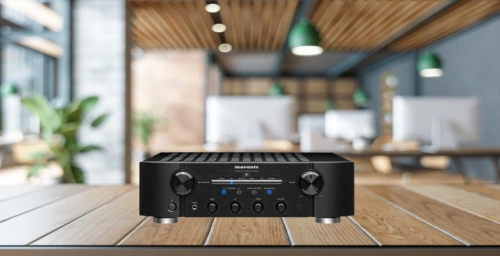 The Marantz PM8006 is a two-channel amplifier with 70W of power per channel. You can fill a large room with crisp, clear sound, and the two-stage equalizer takes care of any distortion problems. Whether you are listening to LPs, CDs, or streaming tunes, everything will sound crystal clear.
Adding to the audio quality are the hyper-dynamic amplifier modules (HDAMs). Combined with the super audio technology, you get high-resolution sound. A wide bandwidth ensures accurate audio across the musical spectrum.
When it comes to connectivity, you are covered. The only downside, Bluetooth is not enabled. You are also missing a USB port. It's something to consider if your playlists are on your Bluetooth device. What the amplifier does have are 5 analog inputs, a stable 1/4″ headphone output, and a phono input for your 45s and LPs.
Pros
70 watts per channel
Phono input
Easy setup
Built-in EQ
Crisp audio
Cons
The amplifier does not support Wi-Fi or Bluetooth technology
---
Cambridge Audio CXA81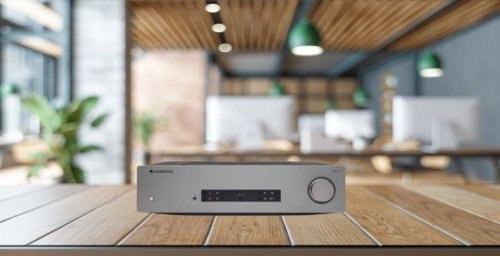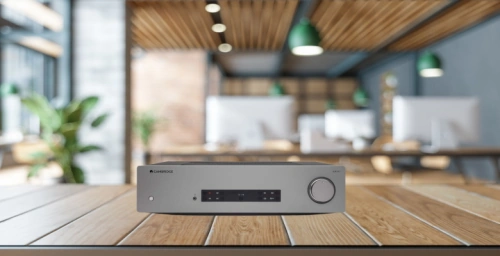 The Cambridge Audio CXA81 has one purpose. It is designed to produce clear and powerful audio. It is a two-channel amp boasting 80W of power for each channel. You can easily rock out a large area. With its optimized capacitors, you won't have to worry about interference, even when you have your speakers cranked up.
Along with 80W of power, the amp uses a large toroidal transformer. You get an even sound at any volume level. It is also compatible with 8-ohm and 4-ohm speakers. Compatibility with your existing components isn't a problem.
Installing the CXA81 is as simple as connecting your external devices. With 5 analog inputs, along with 2 optical digital ports, and a single coaxial digital input, there's no limit to what you can connect. Unfortunately, there isn't a phono input, but there is one for a USB device. The amp also comes with built-in Wi-Fi and Bluetooth technology.
Pros
Wireless connectivity
80W per channel
DAC support
Bluetooth enabled
Easy installation
Cons
The amplifier does not come with a phono input
---
Conclusion
When you are comparing the Marantz PM8006 vs the Cambridge Audio CXA81, you'll notice some important differences. If you want to listen to your records, the PM8006 is your best option. It comes with a phono input, unlike the CXA81.
Along with more power per channel, the CXA81 offers wireless connectivity (>>> Check on Amazon). It is also priced a little lower than the Marantz amplifier.
Deciding between the two amps comes down to what you want to connect and how much power you need to fill your space with sound.