Pioneer has a history of high-quality electronics, and their AV receivers are no different. But, how does the Elite VSX-LX104 hold up? Well, with excellent sound, high-quality visuals, and an easy to use interface, it holds up pretty well. There may not be as much power as other units, but it does handle multi-zones exceptionally well.
Is this AV receiver the one for you? Read our Pioneer Elite VSX-LX104 review to find out more. (>>> Check current price on Amazon)
Pioneer Elite VSX-LX104 Specs:
Pioneer Elite VSX-LX104
Video
4K/60p, 4K/24p
Amplifier
7.2 Channel (170W per channel)
Sound
5.2.2 Dolby Atmos
Wi-Fi
Yes
Bluetooth
Yes
Price

Find on Amazon





B&HPhotoVideo
Sound
There is a lot of control over the audio when you have your devices hooked up. As expected, you have Dolby Atmos along with Dolby Surround Upmixing. This allows for object-orientated sound that is smooth and responsive, giving realistic 3D audio. The Dol-by Surround is also compatible with other audio codecs.
If you have multiple speakers and audio inputs, the MCACC auto room tuning creates the optimum acoustic environment for all of your devices. Using a custom microphone, the in-built software will compensate for different volumes, speakers sizes, power, distance, and equalization.
Video
The AV receiver supports HDR10, HLG (Hybrid Log-Gamma), and Dolby Vision. This allows for cutting-edge video, and the device can process 4K passthrough with 60p and 4K upscaling. The HDR10 will automatically calibrate the screen brightness of your out-put, adjusting the color to give optimum viewing. The Dolby Vision will add to this and adjust brightness and color on a frame-by-frame basis, with up to 4096 shades of RGB and 8K resolution.
Pros
4k with 60p passthrough
HDMI inputs & outputs
Multi-zone capability
HDR10 support
Auto room tuning
Sonos connection
Cons
Connection
With Sonos Connect, you can play any audio through your Sonos app. If you have oth-er Sonos devices, you can easily group them on the same network, and the AV receiver will automatically turn on and switch inputs when you activate the Sonos app.
If you have speakers in another room, the VSX-LX104 can activate and utilize them without a separate amplifier. The dedicated DAC allows you to listen to all of your audio sources with Zone 2. If you have wireless headphones, you can use Zone B to listen to the same audio playing on your primary device.
The device is compatible with Apple Airplay, and you can stream any audio to any of the speakers in your home by using the app or Siri.
The personal preset buttons on the receiver's front panel allow you to save your most-used presets and activate them at the touch of a button. You can save the volume, lev-els, and more, switching quickly between them to get the perfect sound for the audio to which you are listening. There are also buttons on the remote that give the same functionality.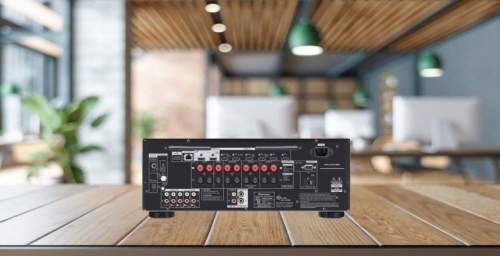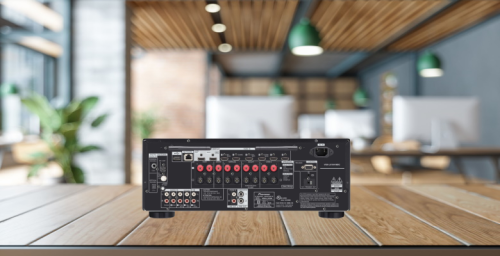 What Are Customers Saying?
Most of the reviews are positive, but the main negative comment is about the device's power. While there are many channels that can be used, when the power is shared among those channels, there is not a lot to go around. The sound is still clear and bright, but it is not as loud as some people might want.
Any other negative comments come from the device not working when unboxed, but Pioneer is great at rectifying the problem and replacing or repairing it.
The Verdict: Pioneer Elite VSX-LX104 Review
So, does the Pioneer Elite VSX-LX104 have enough to make up for the lack of power?
If you need lots of power and want to blast out your music, then probably not. However, if you like the idea of multi-zones and ultimate control over all of your outputs from one AV receiver or from compatible apps (Apple Music and Sonos), then this device will give you that. (>>> Check current price on Bhphotovideo)
The Elite VSX-LX104 is not the best AV receiver on the market, but it does not claim to be. For the price, this receiver can do a lot and gives you a lot of flexibility with its control. It's among the top AV receivers in under the $1000 price tag.