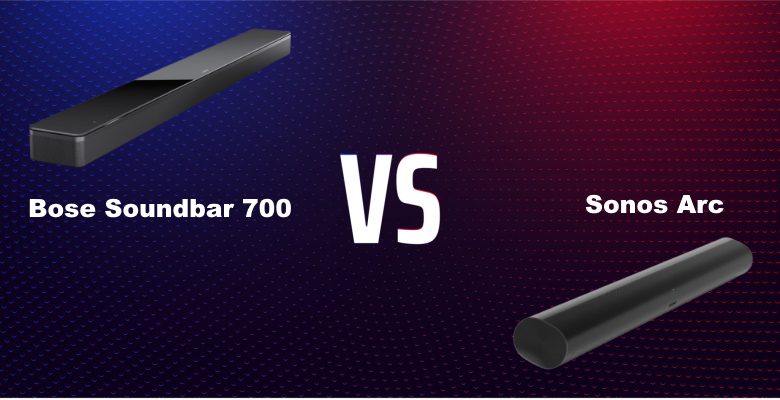 A sound bar can take your entertainment experience to the next level. If you are looking to upgrade from a cheap soundbar or are tired of the tinny-sounding TV speakers, you might consider the Bose Soundbar 700 vs Sonos Arc to get the optimal sound environment at home. These are two of the most popular ways to get cinema sound in your entertainment room.
Here is a great tip if you are trying to choose: the Bose Soundbar 700 is better for music while the Sonos Arc outperforms Bose when playing movies. Both are great items and you won't be disappointed no matter which one you buy. After spending time with both devices, the Sonos Arc is preferable to the Bose Soundbar 700 in most cases. (>>> Find on Amazon)
Bose Soundbar 700 vs Sonos Arc Side by Side:
Let's start by comparing the features of these two devices so you can see what sets them apart easily. Both devices are similar in appearance. The Bose design uses metal speaker grills and a tempered glass top- like your cellphone screen. The Sonos uses a plastic body and speaker grills. The Bose certainly looks nice, but one can't help but picture someone setting a glass on the Bose and cracking it. Just think about how delicate your cell phone screen can be and you'll have an idea of the issue here.
---
Bose Soundbar 700 Features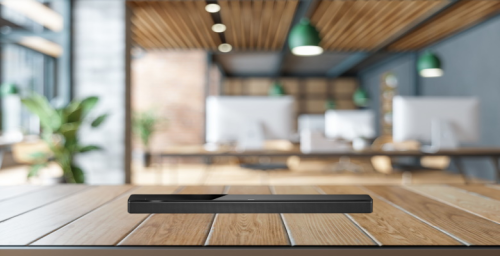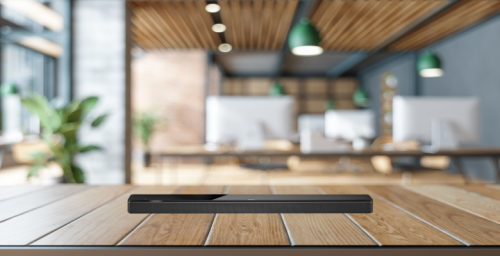 In a strange twist of modern life, Bose doesn't provide much information about the speakers in the Soundbar. Here is what we do know for sure: the soundbar provides three channels of audio through four elliptical woofers and a single tweeter. Bose doesn't provide traditional RMS or peak wattage, but third-party individuals state it is around 65 watts RMS per channel. Instead, Bose trusts that you know what a Bose speaker system sounds like, regardless of how powerful it is.
The Soundbar 700 works with Google Assistant and Amazon Alexa out-of-the-box. It uses eight microphones to capture voice commands, even when volume levels are high. Exclusive Bose technology even enhances the functionality of Alexa, giving you more control over your soundbar, television, and cable or satellite service using one device.
Bose takes full advantage of built-in WiFi and Bluetooth tech- giving you an unprecedented number of streaming options. The sound bar features Apple AirPlay2, functionality with Spotify and Pandora built-in, and works flawlessly with numerous other methods of streaming music.
Of course, great sound only sounds great when the speakers can tune to the acoustics of your room. Bose proprietary ADAPTiQ system lets you easily configure the sound bar for optimal, room filling sound. This soundbar is compatible with certain wireless Bose speakers, giving you the ability to expand up to a 7.1 channel system.
Pros
Beautiful design
Classic Bose sound is phenomenal
Easy to use app and software for custom-tailoring the speaker to the room
Good connectivity options make streaming content simple
Cons
Tuned for music rather than movies
Tempered glass might not be a good idea in all households
---
Sonos Arc Features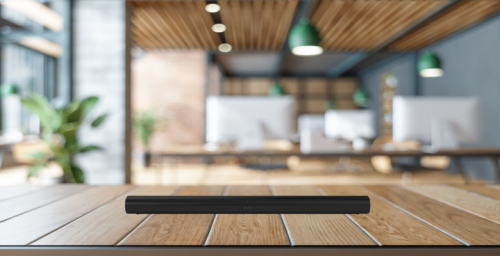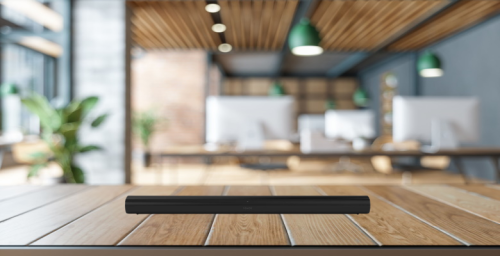 Sonos chooses not to use traditional wattage levels to describe how powerful their sound bar is, a growing trend in audio marketing since these numbers are often poor reflections of sound quality. Instead, Sonos gives us plenty of info about the speakers themselves. The Arc uses 11 speakers in all, a significant increase over the Bose system. More isn't always better, but in this case it is. Sonos uses eight midrange woofers, two of which are up-firing to punch the bass and mids, while three dedicated 1" silk-dome tweeters handle the highs. Even more impressive, all 11 channels have dedicated Class-D amplifiers.
The Sonos Arc is one of the newest sound bars on the market today, and the included tech shows its status as the new kid on the block. Built-in WiFi and Bluetooth enable your choice of voice assistant and every conceivable method of streaming. It comes ready for Spotify, Pandora, Amazon Alexa, Apple AirPlay2, and Google Assistant.
The included ARC/eARC to HDMI cable makes it simple to get the ultimate in audio quality. The Arc is thoughtfully designed to provide you the optimum audio for movies and television, and it shows. Sonos hired Oscar-winning sound engineers to fine-tune the speakers to provide crystal-clear, realistic audio.
If there is one knock against the Sonos Arc, it's the app used for tuning the speakers to your room. It works great, it is super simple to learn, and your speakers sound fantastic once tuned. The downside is that you must have an iOS device to use the app. This is a big let-down for Android households and requires that you have a friend come over to tune your speakers with their iPhone. At the time of this writing, Sonos S2- the current app for controlling this soundbar- is not available on Google Play Store for the latest Android OS.
Pros
Incredible sound when watching movies and TV
Easy to connect numerous types of devices
Incredibly lifelike three-dimensional sound
Perfect for gaming systems
Cons
Lacks Android support
Lots of third-party "scalpers" selling potentially copy-cat or refurbished products at overinflated prices
---
Head-to-Head Showdown
The main reason that the Sonos Arc comes out on top for us is the ability to recreate movie audio. The Bose soundbar doesn't disappoint, and it has that classic Bose sound, but the Sonos just sounds better. Moving effects are realistic, articularly on Dolby Atmos content, and speech is clear, directional, and perfectly tuned.
This all gets flipped around when we switch to Pandora or Spotify. Where the Sonos sounds great in movies, the Bose handles your music with predictable excellence. The soundbar produces a surprising amount of bass, and provides a sound stage that is authentic. You'll hear notes of your favorite songs you've never heard before. The Sonos Arc does an extraordinary job of playing music, but it has a manufactured sound that isn't quite perfect. The average listener wouldn't notice, but a real audiophile will.
Why We Like the Sonos Arc
A soundbar is predominantly useful for providing excellent audio content from television shows and movies. As such, the main thing that should be awesome is the audio when playing this content. In testing, action scenes were immersive with tight, punchy lows and crackling highs, dialogue was crystal-clear, even in scenes with whispering and lots of background commotion, and every format provided a tremendously impressive experience.
What We Don't Like
The main thing that is irritating about the Sonos Arc is the lack of support for Android. Not being able to use a Chromebook or Samsung phone to access tuning features is unacceptable. Sonos has assured buyers they are working on a solution (it is a legal issue), but as of yet, it hasn't happened.
If you decide to purchase the Sonos Arc, don't buy it on Amazon. Sellers on the third-party site are selling without authorization from the manufacturer, so you won't get customer support or a warranty, and you'll pay significantly more than if you buy directly or from a big box store. That seems deceptive on someone's part, and it isn't appreciated.
---
Conclusion
The Sonos Arc provides a better speaker array for listening to movies and it does a fantastic job of incorporating the most modern technology and streaming protocols. It may not look as good as the Bose unit, but it performs very well. If you plan on using your soundbar for playing music predominantly, the Bose soundbar 700 is going to be a better choice, but we think almost everyone will be more satisfied with the Sonos Arc in their homes. (>>> Check the current price on Bhphotovideo)
REFERENCES AND FURTHER READING: