Navigating the intricate world of AV receivers can be challenging, given the myriad of stellar options out there. In this comprehensive review, we examine and pit two renowned models, the Onkyo TX-NR5100 and the Denon AVR-X1700H, against each other. After a thorough evaluation of their specifications, capabilities, and customer reviews, we have found the Onkyo TX-NR5100 to be a slightly better pick due to its superior performance and more appealing price point.  >>> Get the Best Deal on Amazon Today. Our aim is to guide you in making a well-informed choice.
Onkyo TX-NR5100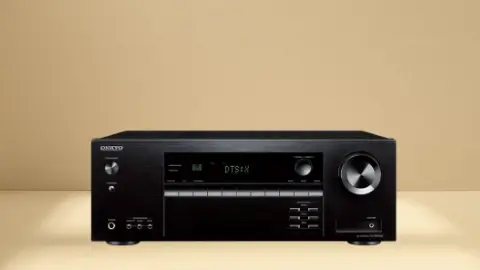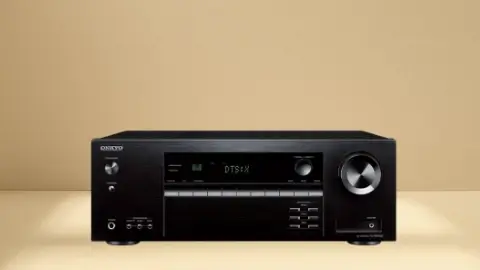 The Onkyo TX-NR5100 7.2-Channel AV receiver is an excellent device that offers plenty of value for its price. While it might not be the absolute best on the market, it's certainly an impressive contender. The sound quality is robust, offering a fantastic experience for your home theater, especially if you're working with a 5.1 setup. Despite some customers' complaints about its inability to fully support 4K@120, the majority seem to agree that the device is satisfactory in most other aspects. Its smart home integration with Alexa, Apple AirPlay, and Google apps is certainly a plus, providing a seamless user experience. And its support for gaming enhancements like VRR, ALLM, and QFT adds a new dimension to your gaming experience.
Looking for more details? Dive into Hqsound101.com's in-depth review of the Onkyo TX-NR5100.
---
Denon AVR-X1700H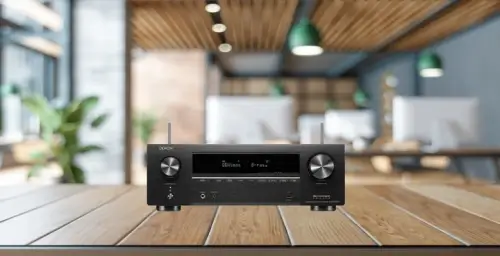 the Denon AVR-X1700H is a versatile powerhouse, standing tall among home theater AV receivers. It effortlessly combines sophisticated features with user-friendly design elements. The device features an advanced 8K HDMI video section, multi-dimensional audio, and extensive connectivity options – all of which contribute to a superior user experience. Despite some minor connectivity issues reported by some users, the overall performance and quality of the AVR-X1700H is undeniable. The receiver's high compatibility and connectivity options, coupled with its ability to connect various devices simultaneously, make it a fantastic option for those in search of a significant upgrade to their current setup. The device's robust multi-room, multi-source streaming support also ensures you can enjoy different content in different zones without interruptions.
---
Onkyo TX-NR5100 vs Denon AVR-X1700H Specifications Overview:
Amplification and Audio Performance
Both the Onkyo TX-NR5100 and the Denon AVR-X1700H are 7-channel AV receivers with identical power ratings of 80W per channel at a stereo frequency bandwidth of 20-20k Hz. They both have an Amplifier Class of AB and provide support for 4-ohm impedance across all channels, thereby ensuring a balanced and robust sound output.
During our testing, we found that both receivers offered excellent audio quality with crisp, clean sound, even at higher volume levels. However, the way each receiver delivered the sound was subtly different. While the Onkyo seemed to favor a warmer, fuller sound that added richness to music, the Denon opted for a more accurate, brighter tonal balance that emphasized detail.
General Features and Compatibility
Both receivers have built-in Bluetooth and support Apple AirPlay 2, Alexa, and Google Assistant. However, the Onkyo TX-NR5100 has an edge with its built-in Chromecast and support for DTS Play-Fi, features not present in the Denon AVR-X1700H. This gives the Onkyo more versatility when it comes to streaming music from a variety of sources.
In terms of user interface and operation, both receivers offer an on-screen display through HDMI and an app for remote control. The Denon AVR-X1700H, however, has a slight advantage with its quick setup guide, a feature praised by one of the customers for simplifying the setup process. It also supports playback from streaming sources, a feature absent in the Onkyo model.
Surround Sound Processing
Both receivers support Dolby Digital, Dolby Atmos, Dolby Atmos Height Virtualization, DTS, DTS:X, and DTS Virtual:X, providing comprehensive surround sound options. They allow for immersive home theater experiences, making movies, TV shows, and games more engaging with their multi-dimensional sound.
Input and Output Connections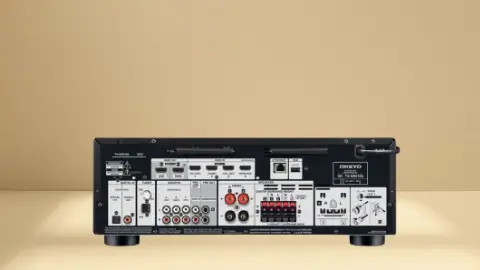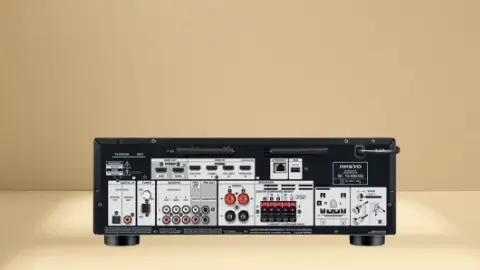 When it comes to connectivity, the Denon AVR-X1700H outperforms the Onkyo TX-NR5100. It offers six HDMI inputs compared to Onkyo's four, providing more options for users with multiple devices. It also has a phono input, a feature missing on the Onkyo model.
HDMI Features
The HDMI 2.1 version on both receivers supports VRR (Variable Refresh Rate), ALLM (Auto Low Latency Mode), 4K/120Hz-Capable Inputs, and eARC (enhanced Audio Return Channel). However, the Denon has the edge when it comes to the number of 4K/120Hz-capable inputs (3 compared to Onkyo's 4), and it also offers 8K video upscaling.
One customer review noted that the Onkyo TX-NR5100 failed to deliver on its 4K@120Hz promise, especially with Xbox. This is something to consider if gaming is a priority for you.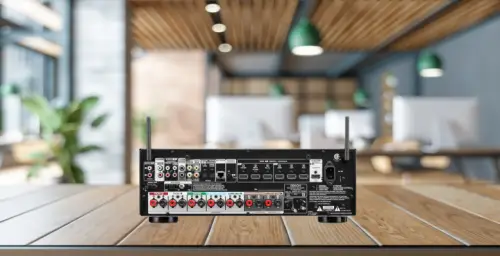 Multi-room Audio/Video
In terms of multi-room audio/video functionality, Denon offers more. The Denon AVR-X1700H supports powered multi-room audio output and preamp multi-room audio output. The Onkyo, on the other hand, does not offer any multi-room audio output options. This could be a critical factor if you are planning a multi-room entertainment setup.
Customer Reviews
According to customer feedback, both receivers perform well overall. However, some users mentioned specific issues. For the Onkyo TX-NR5100, one customer pointed out the unit's failure to support 4K@120Hz as advertised. Another user wished for a simpler menu.
For the Denon AVR-X1700H, users praised its connectivity options and ease of setup. However, one user mentioned connectivity issues when powering up the device, leading to delayed and often unsuccessful connections.
Warranty
Denon offers a more extended warranty period with three years for parts and labor compared to Onkyo's two-year warranty. This could be a decisive factor if the longevity of the product and after-sales support are important to you.
Conclusion