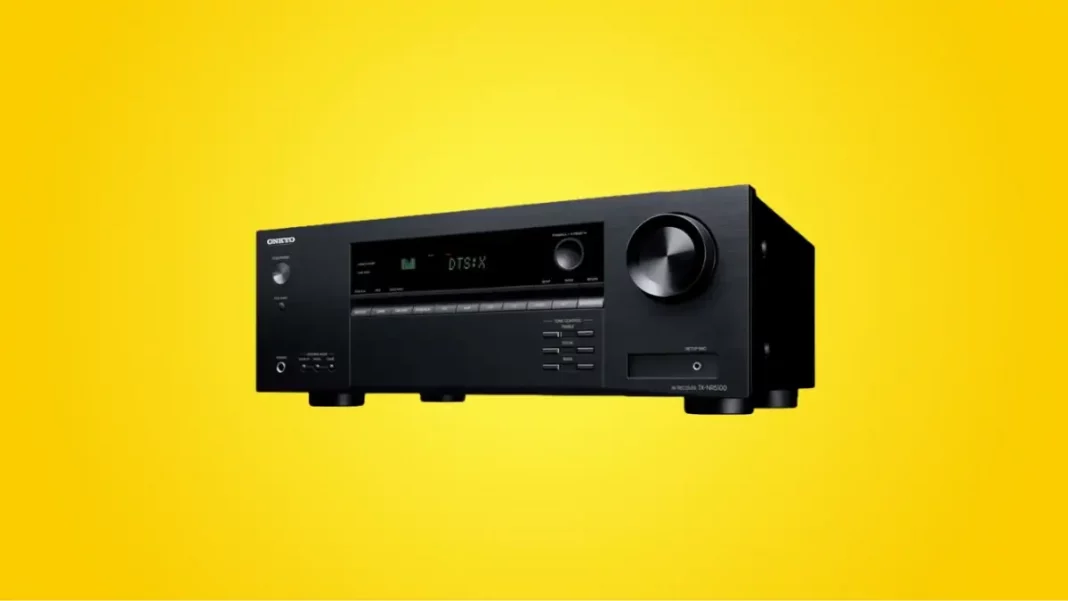 Your home theater setup needs an audio/video receiver to complete it. However, you may not know which to pick with so many receivers on the market. One receiver, the Onkyo TX-NR5100, is on the lower budget side of things, but it comes with a slew of features that proves you don't have to spend much to get the best receiver. This Onkyo TX-NR5100 review will give you the rundown (>>> Check on Amazon).
Onkyo TX-NR5100 Review of Specifications:
Onkyo TX-NR5100
Video
8K/60Hz, 4K/120Hz
Amplifier
7.2 channel (165W per channel)
Sound
5.2.2 Dolby Atmos
Wi-Fi
Yes
Bluetooth
Yes
Price

Find on Amazon





B&HPhotoVideo
Video and Audio
Despite its more affordable price, the TX-NR5100 has many features you'd expect from a more expensive 7.2 AV receiver. First, it's 8K-ready, meaning it should work with the most powerful projectors today.
It also comes with many audio capabilities. It includes eRAC (enhanced audio return channel) that lets you connect your video and audio using one cord. In addition, it includes audio formats such as Dolby Atmos, DTS-HD, Dolby TrueHD, DTS: X, and Master Audio. All of these work together to bring you an immersive experience.
While some receivers work with more powerful speakers, we were quite surprised by what they could do. Moreover, it could deliver some incredible sounds that immersed us as we listened to various audio using this speaker. Overall, we are impressed by the overall sound capabilities. Check this buyer's guide if you're looking for a 7.2 AV receiver.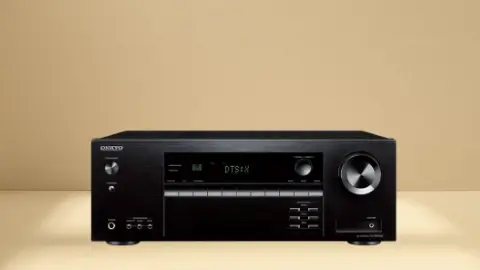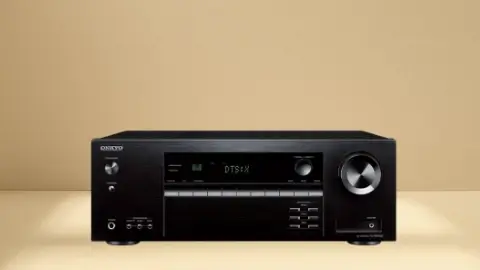 Pros
Affordable
8K ready
It comes with essential smart features and sound options
Cons
Lacking HDMI ports
Remote could be better
Gaming Capabilities
This receiver is renowned for gamers, with several ways to reduce lag, stutter, and frame tears. In addition, it comes with the famed VRR (variable refresh rate,) ALLM (auto low latency mode,) and QFT (quick frame transport technologies. These technologies give you the smoothest experience possible, which is vital when playing video games that require lightning fast reflexes. We tested it with several consoles and several picky gamers, and they approved of its performance capabilities.
Ports and Smart Features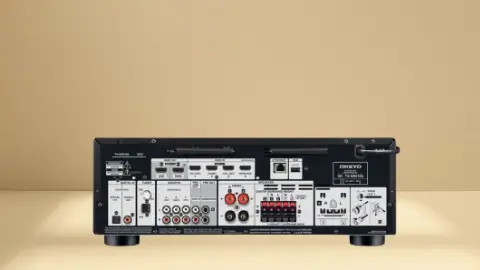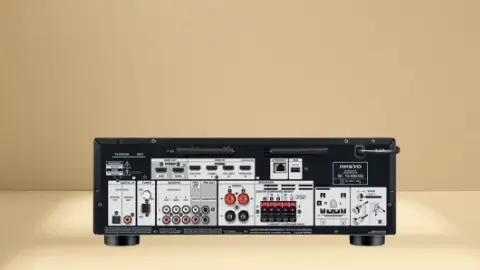 The TX-NR5100 also has four HDMI 2.1 ports, allowing 4K/120Hz or 8K/60 Hz.
However, having only four ports may turn off some people who have many devices. In addition, these ports only go up to 24Gbps, so they're not the fastest around, especially compared to HDMI 2.2 technology. We know that there will be some drawbacks with a budget receiver, but we sometimes have to disconnect and reconnect due to insufficient ports.
Also, it comes with several streaming capabilities. It works with Google and Amazon's digital assistants, meaning you can change your music without going to the receiver. It also works with major streaming services and has Chromecast built-in.
When we tested it, we found its smart features to work surprisingly well. It's not the most advanced unit available, but it has a Swiss army knife of features to satisfy any newcomer.
It comes with its own remote, but we found this remote to be lacking. Sometimes, a person wants a simple way to control their device without using their phone. However, the TX-NR5100 did cheap out on the remote, meaning you may want to stick with the smart features.
Onkyo TX-NR5100 Review: The Verdict
Overall, this is not a bad AV receiver for the money. While it's not the most advanced or has the most ports, it may be ideal if you're a newbie to the receiver world or have a lower budget. However, you may look elsewhere if your budget is higher (>>> Find the current price on Bhphotovideo).
Check out our other receiver reviews as we go in-depth into other receivers you may enjoy.
Onkyo TX-NR5100 vs. Other Receivers: