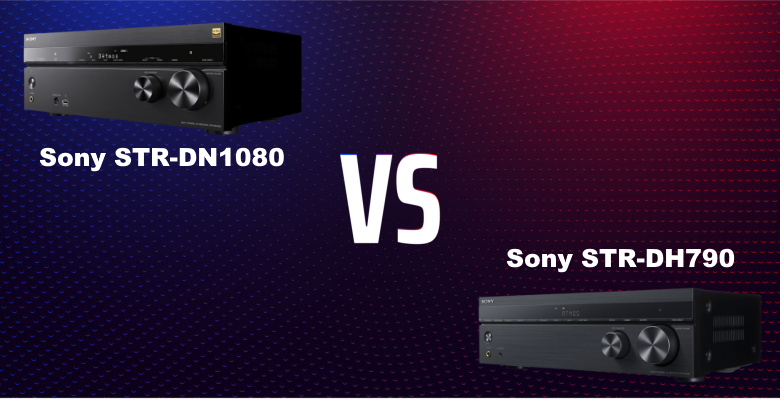 Sony has an extensive line of excellent Audio// Video Receivers on the market. It can be difficult to tell the differences between some models that share a similar appearance. One such example is the Sony STR-DN1080 vs Sony STR-DH790. Both models are high-quality AVRs in the mid-range price range. We will break down the reasons we think you'll prefer the STR-DN1080 in your home theater (>>>Check on Amazon).
Sony STR-DN1080 vs Sony STR-DH790 Side by Side:
This is a quick review of the main features you want from an AVR for your home theater.
Channels
Both AVRs are capable of setups of 7.2 channel configurations. The STR-DN1080 has a special feature called the "Phantom Surround Back" speaker. This feature creates a realistic surround sound effect from a 5.1 ch. configuration.
Winner: Sony STR-DN1080
Power
The Sony STR-DN1080 is rated at 100 watts per channel on seven channels. The STR-DH790 provides only 90 watts per channel. For our more in-depth STR-DH790 review click here. It may not sound like much, but you'll want every watt you can get to make sure your speakers can perform at their peak. This gives the DN1080 the advantage by 10 watts.
Winner: Sony STR-DN1080
Audio Features
Both receivers have excellent audio features and provide full support for Dolby and DTS surround sound. Both receivers have Dolby Atmos height adjustment technology that corrects audio signals to create a dynamic sound environment. Both can create a surround sound effect from only two front speakers. The STR-DN1080 pulls out another victory because it offers the Phantom Surround Back feature that helps create an immersive sound environment.
Winner: Sony STR-DN1080
Video Capabilities
Both receivers offer 4k pass-through to compatible 4k televisions at 60 Hz. This resolution provides crystal clear video for movies, television, and gaming. Both Sony receivers use HDCP 2.2 protocol for the latest in copyright protection compatibility. The Sony STR-DN1080 offers a total of six KDMI inputs compared to four inputs for the DH790, making it more versatile for video setups.
Winner: Sony STR-DN1080
Connectivity
The Sony STR-DN1080 offers connectivity through Bluetooth and WiFi with built-in support for your favorite streaming apps like Pandora, Spotify, and Google Play. It also works with Apple AirPlay 2. The DH-790 offers only Bluetooth connectivity and does not have the capability of interacting correctly with streaming apps, forcing you to use your device to control the music.
Winner: Sony STR-DN1080
---
Product Discussion
Anyone interested in upgrading the audio in their home entertainment area is looking for certain features at a reasonable price. These two receivers offer some of the most desirable features on the market. There is a small price difference between the two units but the available features and functionality are significantly different.
Expandability
Mid-priced receivers are great because you can start with a more basic setup, like a 2.1 channel configuration that doesn't cost a lot of money to purchase. Then, as you buy more expensive and better speakers, you can expand your system to get higher-quality audio. Both of these receivers offer expansion opportunities up to a 7.2 configuration.
Where the DN1080 really stands out is the ability to add second zone speakers through a variety of configurations. In this mode, you will lose some speakers from your main listening area in order to provide audio to the second zone.
The DN1080 allows you several options for which speakers will cut out while the DH790 does not have this available feature. With that receiver, you simply lose either your surround sound front or rear speakers. Both systems are limited to 5.1 channels in the main zone while using remote zone speakers.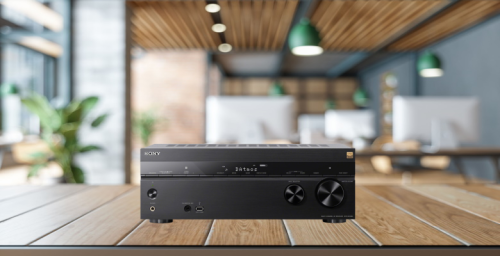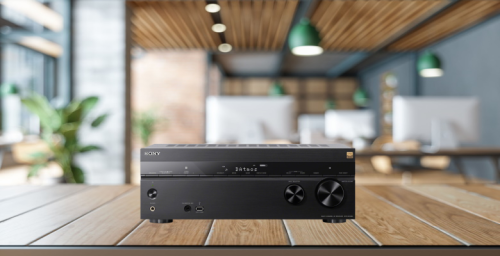 Sony STR-DN1080
Pros
Easy to configure and upgrade
Provides excellent features to get the most out of audio and video content
Provides a great platform for high-end expansion
Cons
Sony discontinued this receiver, so supplies are limited
Speaker Configuration Differences
One of the interesting things about these two units is the difference in the ability to configure the audio output for your particular speaker placement. The DH790 offers limited ability to customize the audio playback to account for different types of rooms. The DN1080 offers many more ways you can create the ideal listening environment. Both receivers offer the ability to simulate surround sound effects using only two front speakers through S-Force Pro technology.
The DN1080 features phantom surround back technology that can create the sensation of a total surround sound speaker configuration from only five speakers. An in-ceiling speaker mode tailors sound so that vocals are directed to sound like they are from the screen while taking advantage of overhead audio for effects and music. Center lift-up technology artificially raises the center channel speaker sound frequencies to elevate the audio for a better listening environment.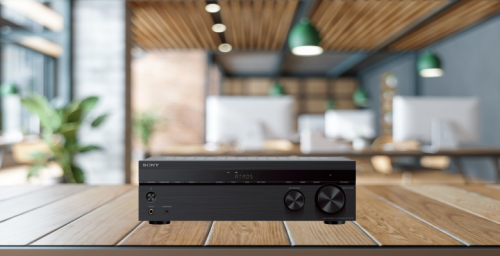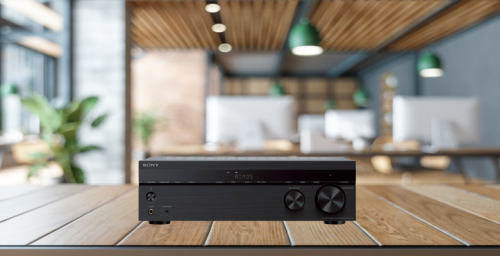 Sony STR-DH790
Pros
Easy to set up
Excellent per-channel power for small and medium rooms
Simple interface
Cons
Doesn't offer the audio and video features of the 1080 limiting your experience
A top-of-the-bottom product rather than a true high-end receiver
Video Capabilities
These two receivers are nearly identical in their ability to provide clear and smooth video. They have nearly identical components, so there are only a few variations in what each can do. The biggest difference lies in the ability of the DN1080 to provide Sony-exclusive Triluminos Color and Deep Color. These features create more depth and contrast with landscapes and seascapes while enhancing the appearance of skin tones for more believable images.
Playability, Assistants, and Ease of Use
The biggest reason that we prefer the DN1080 over the DH790 is the ability to use WiFi and Bluetooth to connect smartphones, tablets, and laptops to play movies, music, and games. Lacking these built-in features, the DH790 can be configured to work, but it isn't a seamless application and you are likely to encounter some frustration. Many features of your favorite streaming apps won't work well with the DH790, but you won't have that problem with the DN1080 since it has built-in app support for streaming services.
---
Final Thoughts
This comparison is one of the closest ones we have seen. These two receivers are excellent options for any home theater. We prefer the ability to expand, the enhancements to playback, and the ease of connectivity the Sony STR-DN1080 provides.
If the price difference were substantial, the DH790 may have been a better buy, but with only a few hundred dollars separating the two, it doesn't make sense to miss out on the dynamic features the DN1080 offers. In the long run, buyers of the DH790 may come to realize they would have been happier buying the more expensive but more functional product.
The Sony STR-DN1080 is our pick in this head-to-head showdown between these well-built mid-price audio and video receivers (>>> Find on Bhphotovideo).