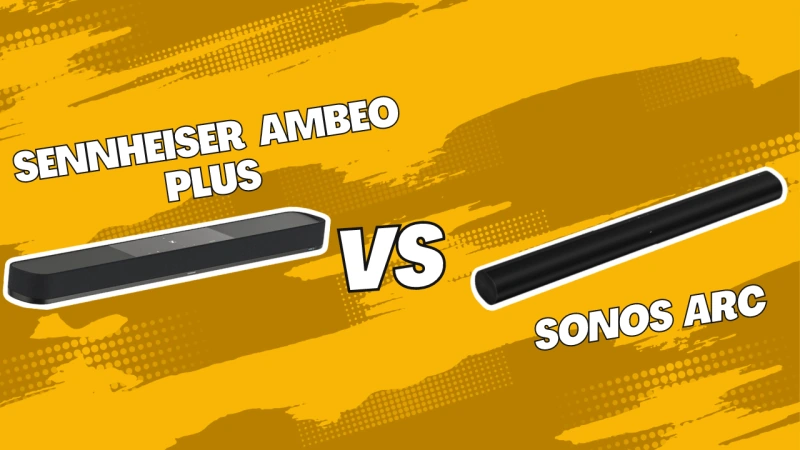 We remember when we bought our first soundbar. It was about five years ago, and once one of our guys installed it, the device changed our lives. With immersive sound never heard before, we knew that we had to try others. We've gone through a few of them, but two of the hottest ones we're going to talk about today are the Sennheiser AMBEO Plus and the Sonos Arc.
Which is better? In our opinion, it's the Sennheiser AMBEO Plus. (>>> Check pricing on Amazon). Our team will give you the rundown on the features, and why one stands out over the other.
Sennheiser AMBEO Plus vs Sonos Arc Side by Side:
Sennheiser Ambeo
Sonos Arc
Power (Watts)
400W
up to 2 x 50 watts
Connectivity Options
Wi-Fi, HDMI
Wi-Fi, HDMI
Subwoofer
No
No
Dimensions
4.8" x 41.4" x 3"
3.4" x 45" x 4.5"
Weight
13.9 lbs
13.8 lbs
Price

Find on Amazon

Find on Amazon





B&HPhotoVideo
Sennheiser AMBEO Features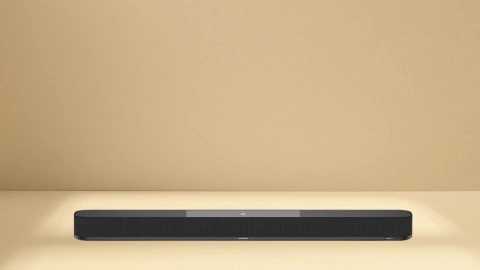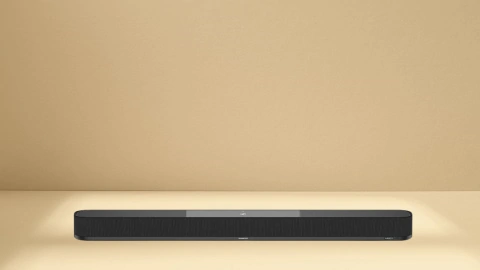 The AMBEO is a 7.1.4 3D sound home theater soundbar. You'll get plenty of sound with the seven speakers installed on it, and we loved that, plus the 4 additional subwoofers attached to it.  Even the poorest quality audio we were able to hear everything like it was made with the best sound equipment you could buy.  It also comes with Dolby ATMOS, DTS:X, MPEG-H, and 360 Reality Audio support, all of which provide an audio experience that feels like you're at the movies.
The AMBEO makes it simple to stream music, too. You've got plenty of connections, including Bluetooth, Apple AirPlay 2, Chromecast, Spotify, and Tidal Connect. One of our testers had an  Apple device, and the other used Bluetooth. Both worked well on this.
Another convenience is its controls. You can use a remote or use its app. In addition, it works with Alexa and Apple/Google Home.
We also love the customizable sounds the AMBEO offers, so you can have the best sound possible in every situation. We liked how we could toggle it to bring out certain instruments and features, including the bass. What's really cool about this one that we like, is night mode. Night mode automatically adjusts the sound to make it crisper, even when its quiet hours, or when people are asleep.
Pros
Crisp sounds and immersive video
Built-in apps for easy streaming
Customizable sound modes and night mode
Cons
---
Sonos Arc Features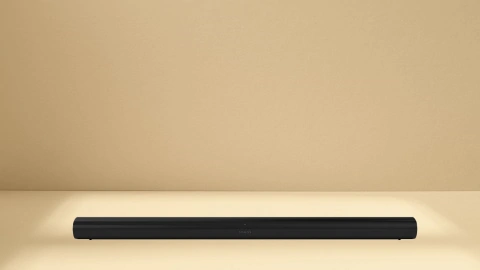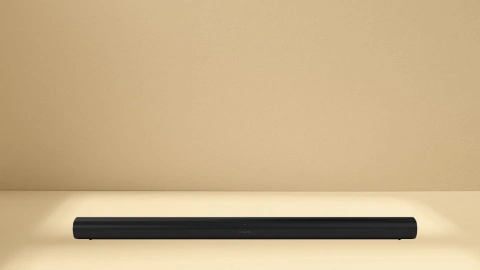 The Sonos Arc is marketed as an all-in-one smart soundbar. This one comes with Dolby Atmos, along with 3D sound, and we enjoyed how ambient sounds were immersive on this. Enhanced Trueplay, another feature of the Sonos Arc, makes sure the acoustics of the place are optimized, regardless of space.
The Sonos Arc also comes with built-in Alexa and the Sonos S3 app and we had no trouble getting the soundbar to listen to us when we issued commands to play certain music and artists.
Pros
Stellar video and audio quality
Enhanced Trueplay for the best customization
Sleek design
Cons
A bit heavy
Lacks a regular remote
---
Comparing the Two
Price
The Sonos Arc costs much less than the AMBEO. The Arc however, still delivers even with the lowered price.
Design and Weight
The Sonos Arc is much sleeker, and we discovered you can place it under the TV or right above it without it looking bulky and ugly. Meanwhile, the AMBEO Plus is less heavy and weighs 15 pounds. Meanwhile, the Arc is 24.6 lbs. The arc is much easier to move if you want to play around with the sound in different rooms.
Control
This one is a mixed bag. The AMBEO Plus comes with a handy remote. Meanwhile, the Arc lets you control your TV remote but does not come with its individual remote, instead relying on apps.
While everyone has a smartphone, having a remote can be convenient when you forget your phone, or the battery is dead. However, the Arc app feels much more intuitive. We noticed it responded faster than the AMBEO Plus's app, and its Trueplay feature was striking. That is if you have iOS. As android users, we discovered that the app is incredibly stripped down and lacking in so many features it's almost sad.
Sound Quality
We based this on our tests of just the soundbars, without the subwoofers. If you want better sound, we do recommend better subwoofers. They both do have good audio and bass, and we noticed its super clear on both at first listen.
However, the AMBEO Plus has a slight edge. The AMBEO plus offers way better sound customization, which was fun to play with. Night mode especially gives you the clearest sound possible, without being so loud others wake up, which we liked. It's perfect for those who pass out on the couch during movie nights.
The Sonos Arc is nothing to gawk at, however for it also offers a clear sound and plenty of sound customization options we enjoyed playing with. However, there is a reason why it costs less than the AMBEO Plus. The AMBEO Plus sounds much cleaner, so it's our choice.
---
Sennheiser AMBEO Plus vs Sonos Arc: The Verdict
The AMBEO Plus wins this comparison (>>> Find on Amazon). With more options to customize and tons of features, we found it's both more versatile, and higher quality. This combination makes it our preferred choice.
However, the deciding factor for you may be your budget. We were still very impressed with the Arc, especially for the price. We like both of these, and you can't go wrong with either. The best way to decide what's right for you is to look at budget, and also your audio needs.
REFERENCES AND FURTHER READING: