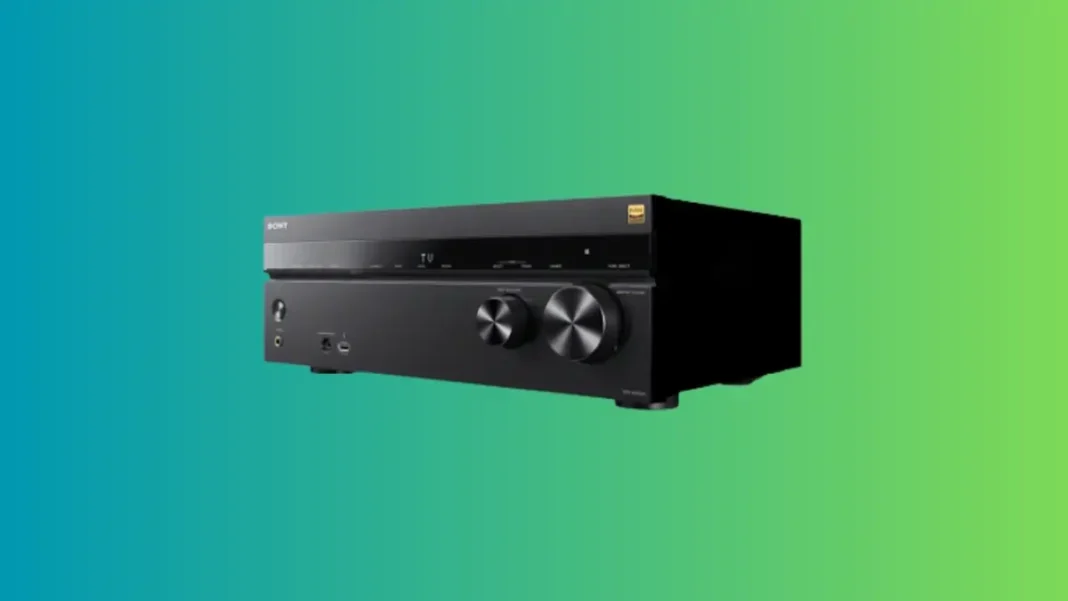 If you're in the market for a powerful and easy-to-use home A/V receiver, the Sony STR-AN1000 is a receiver to check out. We will break down the STR-AN1000 and discuss its features, performance, and ease of use. So read on through our Sony STR-AN1000 review to see if it's the receiver for you! Check the current price on Amazon.
Sony STR-AN1000 Review of Specs:
Sony STR-AN1000
Amplifier:
7.2 channel (165W per channel)
Connectivity (Inputs/Outputs):
4 x Analog Line, 0/1 x Optical, 1/0 x Digital Coaxial, 1 x 6.3mm Headphone Out, 6/2 x HDMI, 2/1 x Composite Video, 1 x RJ45
Audio Formats:
2.8 MHz DSD, AIFF, ALAC, DSD, FLAC, WAV
Video Support:
HDR10, Dolby Vision, HLG
Network Connectivity
Built-In Wi-Fi, RJ45 for wired connection.
Voice Assistants:
Google Assistant
Dimensions:
16.9"W x 6.1"H x 13.0"D
Weight:
20.5 lbs.
Price

Find on Amazon





B&HPhotoVideo
Build and Design
The Sony STR-AN1000 features a modern design with a clean front panel that provided us with an easy-to-read display. It's an incredibly sturdy feeling receiver with a cleaner update to the classic Sony receiver design that has been popular since the 1990s. The front panel hosts the easy-to-read display above the dedicated knobs for input selection and volume control. Additionally, there is a USB Type-C port alongside a TRS headphone jack on the front panel.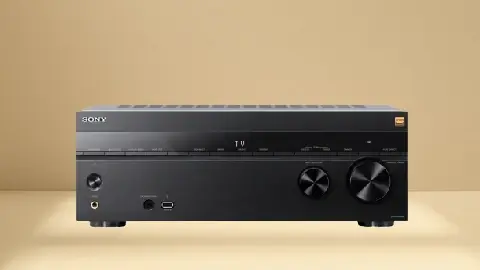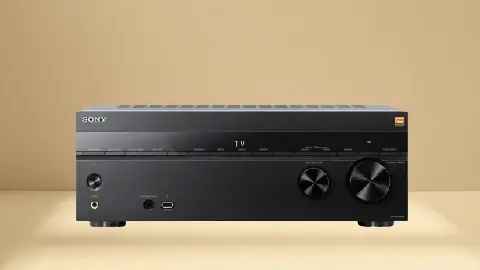 Features
We were pleased with the rich set of features that Sony has provided us with the STR-AN1000. This receiver supports 8K and 4K video at 120 Hz alongside various audio codecs and features, including Dolby Atmos and DTS:X, which allowed us to create an immersive surround sound experience. In addition to 8K video support, there's also support for HDR10, HLG, and Dolby Vision, all working together to improve visual quality.
Performance
The STR-AN1000 impressed us, especially at such an affordable price point. This is a powerful receiver that delivers excellent 8K video performance and detailed sound with support for a wide range of audio and video formats. The STR-AN1000 provided us with a clear and precise sound applicable across musical and film genres. In addition, the STR-AN1000 features Digital Sound Enhancement Engine (DSEE) and Precision EQ, which allowed us to further dial in the sound quality by enhancing sound details and optimizing the frequency response of our speakers.
Usability
Sony has designed the STR-AN1000 to be easy to use and easy to set up, and we found the receiver to have one of the simpler setup processes. After making your initial connections, there is a short on-screen guided setup that will guide you through the process of setting up the receiver step-by-step. In addition to the remote that is included with the STR-AN1000, there is also support for controlling the receiver via the Sony Music Center smartphone app.
Connectivity
We were pleased with the wealth of connectivity options that Sony has provided us with for the STR-AN1000. We were happy to see the STR-AN1000 having six HDMI inputs and two HDMI outputs, with support for HDMI 2.1 and 8K/4K video content at 120 Hz. Connecting Bluetooth devices is a breeze thanks to Bluetooth support alongside built-in Wi-Fi, and there's even support for Spotify Connect and Apple's AirPlay.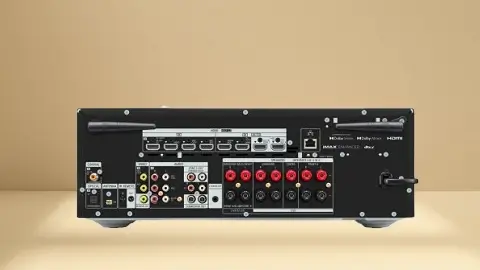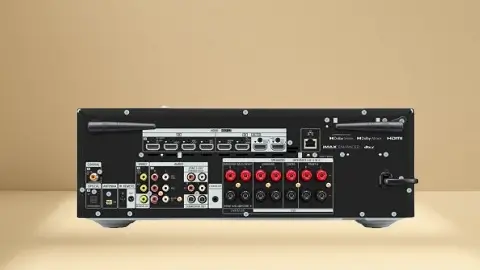 Pros
Affordable price point
8K video at 120 Hz support
IMAX Enhanced, Dolby Atmos, and DTS:X support
Built-in Wi-Fi and Chromecast
Easy to set up and simple to use
Sony Control App support
Cons
No HDR10+ Support
No RCA Pre-Outputs
What's the Bottom Line?
The Sony STR-AN1000 is a powerful receiver available at a great entry-level price point. This 7.2-channel receiver impressed us with its wide range of optimization features that made both audio and video look and sound stunning. We were impressed with how detailed the sound came through, and we really appreciate the value of any receiver in 2023 that comes with multiple 8K-ready HDMI ports. We recommend the Sony STR-AN1000 to anyone on a budget looking for a good receiver to replace an older one or for anyone looking to buy their first receiver. Find more 7.2 receiver options reviewed.
We hope our Sony STR-AN1000 review helped to inform you of this great receiver that comes at an entry-level price point and that we were able to shed some light on whether it's the best receiver for your needs. Find on BhPhotoVideo.