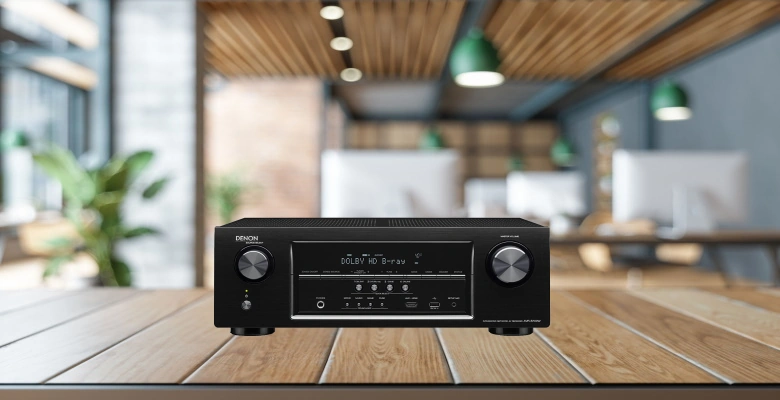 The S700 from Denon offers almost everything you want in an AV receiver for a reasonable price. You get plenty of power and connectivity. Built-in features make it easy to adjust the sound to fit the room, and the video features are just as robust. An easy setup and intuitive menu screen round out some of the receiver's top features.
With the Denon AVR S700W, you get an impressive receiver, and we'll take a look at everything it offers in this review. (>>>Find on Amazon)
Denon AVR S700W Review of Specifications:
Denon AVR S700W
Video
4K/60Hz
Amplifier
7.2 Channel (165W per channel)
Sound
Dolby TrueHD
Wi-Fi
Yes
Bluetooth
Yes
Price

Find on Amazon





B&HPhotoVideo
Video Quality
With a pass-through, you can play all of your 4K content. It also supports 3D videos. Six HDMI outputs allow you to connect everything from a smart TV and a projector to disc players. You can watch your content in stunning color and high-resolution, thanks to the 4:4:4 Pure Color pass-through.
Audio Quality
Like most Av receivers, this is where the S700W really shines. The 7.2-channel receiver puts out 75W per channel at 8ohms. At 6ohms, power can go up to 165W. Use the Eco mode to match power to volume level for a more stable sound. Dual subwoofer outputs make it easy to fill the room with smooth, deep bass. Click here for more 7.2 receiver options.
When it comes to audio quality, S700W delivers. It comes with built-in Audyssey Bronze to optimize sound quality. The DSP features automatically work to produce natural tones and crisp dialogue at all volume levels. You don't have to adjust the volume according to the action on the screen.
Pros
Onboard wireless connectivity
Remembers up to 8 Bluetooth devices
4K HDMI pass-through
Easy installation and setup
Four Quick Select buttons
Cons
The receiver does not come with a phono input.
It can take a few minutes for the 4K HDMI passthrough to connect with the device
Wired and Wireless Connectivity
Connecting a lot of devices is a hassle and you never seem to have enough ports. The S700W comes with built-in Wi-Fi, Bluetooth, and Airplay. Onboard DLNA is another great feature. Stream music and video content from your favorite apps and services. Wirelessly pair compatible devices, and easily access your content.
Even with the wireless options, you still want wired connections. Along with six HDMI ports, the S700W also has a front-located USB port. While you aren't going to have a problem connecting your devices and accessing content, the receiver is missing one thing. It does not come with a phono output.
Ease of Setup
Owners of some older-model Denon receiver may still have nightmares about the setup. The S700W changes this. It's almost plug-and-use ready. You only need to make a few audio adjustments to fit the room's dimensions. The receiver takes care of the rest.
An on-screen setup assistant walks you through the process, and the Denon Remote App lets you control the receiver from any connected device. Even setting up multi-listening zones is a breeze. Set up a five-channel single-room system or set two channels for another zone.
Consumer Impressions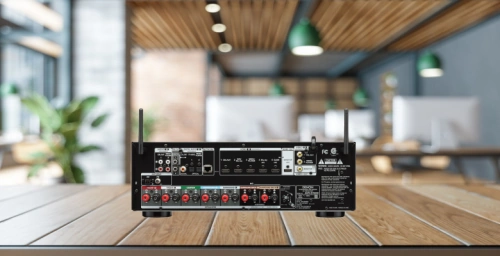 Consumer impressions are overwhelmingly favorable. They like the powerful sound and crisp dialogue. The ease of setup is another bonus, along with the free Android and iOS compatible remote app. Vinyl lovers wish for a phono input on the S700W, but everyone agrees connectivity isn't a problem. Consumers also appreciate the receiver's relatively lightweight and compact design. It makes it easier to integrate into existing systems.
Conclusion
The Denon AVR S700W is a solid AV receiver at a mid-range price. It produces powerful audio and a flexible configuration (>>> Check on Bhphotovideo). You also get stunning images with dynamic detail and color. With wired and wireless connectivity, along with Audyssey Bronze, the S700W works well in most entertainment setups. Its primary downside is the lack of a phono connect.