Klipsch speakers are world-renowned for their impeccable quality and outstanding performance across a broad range of musical genres. The R-26FA is a complete home theater acoustical solution at a perfectly reasonable price point. This Klipsch R-26FA review highlights the key features of this outstanding home audio upgrade package. (>>>Find on Amazon)
Klipsch R-26FA Review of Specifications:
Klipsch R-26FA
Subwoofer Diameter
12 Inches
Wattage
400W
Speaker Type
Subwoofer, Bookshelf
Sound
Elevation channel for Dolby Atmos
Price

Find on Amazon





B&HPhotoVideo
The R-26FA is a full audio package of high-quality home theater speakers that will provide 5.1 channel surround sound and take advantage of the latest in audio protocols for proper space and time alignment. The package includes a pair of floorstanding towers with Dolby Atmos elevated speakers built-in, a pair of bookshelf speakers, a center speaker set, and the amazing 400 watt powered subwoofer. The set is finished in black veneer and shows off the beautiful copper-colored woofer cones of the Klipsch speakers.
R-26FA Floor Speaker Towers
Right off the bat, you can see the quality construction that goes into Klipsch speakers. The cabinets are well-built and take advantage of modern soundwave technology to provide effortless control at any volume.
Each tower features dual 6.5-inch loudspeakers featuring Klipsch copper-integrated woofer cones for lightness and incredible responsiveness. A top-mount, upfiring tweeter provides elevation and ensures that the high-frequencies are produced without harshness. Each tower has specially-designed Tractrix horns to give the right balance to each tower. The porting design creates the correct airflow for the towers while reducing distortion.
R-41M Bookshelf Speakers
This pair of elegant bookshelf speakers is a powerhouse all on its own. Designed to be the star of a small 2.1 system, these bookshelf speakers pair naturally with the floor standing speakers in this package. The speakers feature 4-inch copper-spun loudspeakers with Tractrix horns and dedicated 1-inch aluminum tweeters. This combination makes it simple to set your speakers in the perfect location for undeniably complete sound.
Pros
Complete package of high-end home theater speakers at a good price
One of the best sounding setups that you'll find at any price
Highly detailed audio at all frequencies
Cons
Black and gold don't match everyone's interior
Your neighbors will probably complain when you crank it up
Center speaker is a discontinued item
R-25C Center Speakers
The R-25C was one of the best selling center speakers from the Reference line. It has been replaced by the R-52C, but that is no reason to turn your nose up at this package. Dual 5.25-inch loudspeakers and 1-inch tweeters are specially-engineered to enhance audio tracks. The center speaker is the most important component of any home theater system, and this package includes a tried and proven combination.
R-12SW Powered Subwoofer
The R-12SW is an excellent choice for almost any home theater setup. The 12-inch copper-spun`woofer cone and 400 watts of power will shake your walls when you want it to and gives your favorite movies and video games the deep and natural bass you are missing. A good subwoofer enhances every aspect of your entertainment in ways you wouldn't even think possible. Working in tandem with the other speakers in this package, you'll get the full range of frequencies from feel-it bass to perfect-pitch highs and everything in between.
Why this Package Makes Sense and Saves Dollars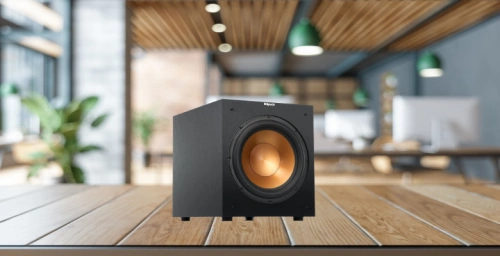 This is a great deal on a full home theater setup that saves you the time and hassle of trying to find speakers from various manufacturers that all sound good together. Simply unbox, hook up, and you are ready to go.
Purchasing the speakers individually would cost about $1,320 at MSRP. Given that the center speaker is no longer available and was replaced with a more expensive product, putting this together yourself would be much more expensive. Buying the package saves you tons of money.
Conclusion
This is an excellent package of speakers from the Reference line by Klipsch. A home theater system should sound excellent whether you are blasting music, locked into an intense movie, or winning with your online gaming friends. The Klipsch R-26FA speakers are the ideal compliment to any type of music or audio enthusiast and perfectly compliment high-end AV-receivers. (>>> Check on Bhphotovideo)
REFERENCES AND FURTHER READING: