A receiver can seem like an extra you can't afford when you're setting up a home entertainment system on a budget. The good news is, you don't have to spend a fortune for a high-quality A/V receiver.
After hands-on tests and detailed comparisons, the Onkyo TX-SR494 emerged as our top pick. A high-quality A/V receiver is essential for an immersive home entertainment experience. However, it doesn't necessarily require breaking the bank. The Onkyo TX-SR494 proves that, standing out as the best choice under $500. As we delve deeper into this review, we'll compare it against other top-rated alternatives to give you a comprehensive view of the market.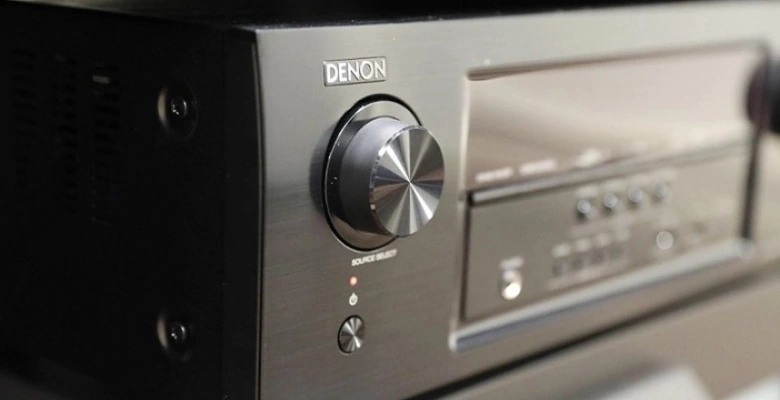 Best AV Receiver Under $500 – Top Picks for 2023:
Denon AVR-S660H
Onkyo TX-NR6050
Yamaha RX-VA4
Pioneer VSX-534
Onkyo TX-SR494
Denon AVR-S570BT
Video
8K/60Hz, 4K/120Hz
8K/60Hz, 4K/120Hz
4K/60Hz, 4K/120Hz, 8K/60Hz
4K/60Hz
4K/60Hz
8K/60Hz, 4K/120Hz
Amplifier
5.2 Channel (75W per channel)
7.2 Channel (90W per channel)
5.2 Channel (80W per channel)
5.2 Channel (80W per channel)
7.2 Channel (160W per channel)
5.2 Channel (70W per channe)
Sound
Dolby TrueHD, Dolby Surround, DTS-HD Master Audio and DTS Neo:6
7.2 Channel Dolby Atmos
Dolby Atmos and DTS: X
5.1.2 Channel Dolby Atmos.
5.2.2 Channel Dolby Atmos
Dolby TrueHD
Wi-Fi
Yes
Yes
Yes
No
No
No
Bluetooth
Yes
Yes
Yes
Yes
Yes
Yes
Price

Find on Amazon





B&HPhotoVideo

Find on Amazon

Find on Amazon





B&HPhotoVideo

Find on Amazon





B&HPhotoVideo

Find on Amazon





B&HPhotoVideo

Find on Amazon





B&HPhotoVideo
Number of Channels
A 5.2-channel receiver is perfect for a basic surround sound system, and the ideal size for most living rooms and home theater spaces. However, a larger 7.2-channel system gives you more flexibility to add overhead speakers for 3D sound, as well as powering more speakers to fill larger spaces with the same immersive sound.
Most channels: Onkyo TX-NR6050, Onkyo TX-SR494
Sound Quality
The speakers you pair with your receiver aren't the only factor in how music and movies sound. How the receiver processes the audio signal is a factor, too. All of these receivers amplify and balance sound to maximize the detail and clarity of music and dialogue.
Three models go a step further by calibrating that sound to your space, a feature you'll find on the Denon AVR-S660H, Yamaha RX-VA4, and Onkyo TX-SR494. The Yamaha also adds Cinema DSP 3D enhancement that mimics the acoustics of music venues and other environments, giving it the best overall sound quality on the list.
Best sound: Yamaha RX-VA4
Home Theater Performance
Both the sound and video need to be on point for a home theater. All of these receivers support at least a 4K resolution, as well as the modern color and contrast enhancement technology used by the latest TVs, projectors, and content sources. The Onkyo TX-SR494 also supports 4K upscaling for full HD content, while the Pioneer VSX-534 has Super Resolution upscaling for even more detail than Ultra HD. The Denon AVR-S660H, Onkyo TX-NR6050, and Yamaha RX-VA4 go a step further with support for 8K content.
On the sound side, most of these receivers will give you some kind of 3D sound options. The Onkyo TX-NR6050 has the widest support for 3D sound formats, including the option of Dolby Atmos Height Virtualization. Along with this, it has the lag-reduction technology gamers look for in a receiver, making it the best all-around option for a home theater.
Best home theater performance: Onkyo TX-NR6050
Smart Features
Not every receiver in this price range will be suitable for use in a smart home theater or home automation system. The Onkyo TX-NR6050 and Yamaha RX-VA4 work with the major voice control systems and have built-in music streaming capability. The Denon AVR-S660H has the best smart features, however, with built-in support for four popular voice control systems.
Best smart features: Denon AVR-S660H
---
Denon AVR-S660H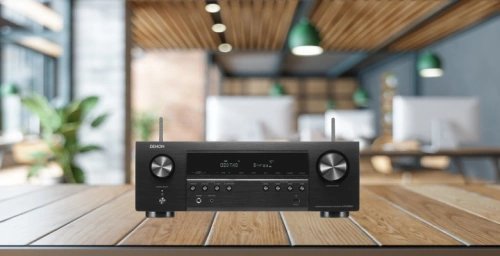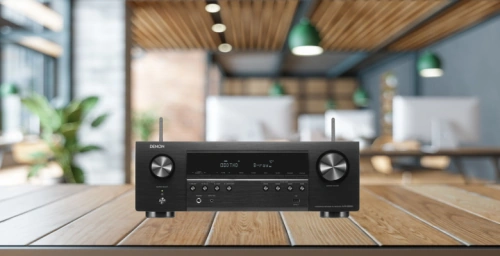 Smart home owners on a budget will want to check out the Denon AVR-S660H. It has full wireless connectivity through either Bluetooth or Wi-Fi, as well as support for HEOS multi-room music, letting you control your whole home's entertainment in one place. Along with this, it's compatible with voice control services like Josh.ai, Siri, Alexa, and Google Assistant for hands-free control and automation.
The Denon AVR-S660H also adapts well to a range of home entertainment setups and needs. Technology like ALLM, VRR, and QFT prevent added lag, making it a great choice for gaming. There are also three HDMI inputs with 4K/120Hz pass-through (8K/60Hz) to keep movies and TV shows looking their best. The guided Setup Assistant makes it easy to get started, while the built-in microphone gives it automatic sound adjustment through Audyssey MultEQ.
With 75 watts per channel, the Denon AVR-S660H supports high-resolution audio playback at the ideal volume and frequency balance for small to medium home theater spaces. It also supports audio technology like DTS-HD and Dolby TrueHD, so you know you'll hear movie sounds the way they were intended.
Pros
Clear, hi-fi sound from all sources
Video resolutions up to 8K
Supports voice control through multiple services
Responsive for gaming
Step-by-step setup assistant
Automatic EQ adjustment
Cons
No virtual 3D sound support
8K pass-through not available on all HDMI ports
---
Onkyo TX-NR6050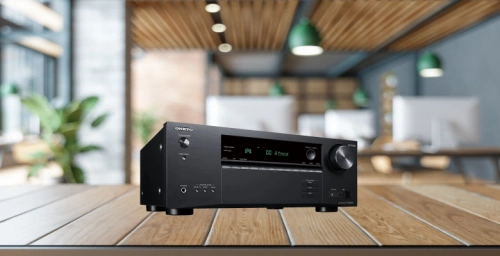 A 7.2-channel receiver at this price is a steal, and that's especially true considering the robust hands-free features of the Onkyo TX-NR6050. This starts with direct streaming through services like TuneIn, Pandora, or Spotify. It's also compatible with a range of hands-free control options, including Apple AirPlay, Google, and Alexa.
The sound of the Onkyo TX-NR6050 is equally impressive for the price. With 90 watts per channel, it does full justice to 7.2-channel surround sound systems. It can also create a 3D soundscape without the need for overhead speakers thanks to its support for Dolby Atmos height virtualization and DTS:X processing.
The Onkyo TX-NR6050 can handle the other aspects of your home entertainment system, too. You'll enjoy uncompressed video signals up to 8K resolutions at 60Hz (4K/120Hz), with support for Dolby Vision, HLG, and HDR10. For gamers, the mix of VRR, ALLM, and QFT ensure no added lag or frame tearing that will interrupt your play.
Pros
8K video resolution with HLG and HDR10 compatibility
3D sound through Dolby or DTS
Built-in music streaming
Works with most popular voice control systems
Great choice for gamers
Compatible with Sonos speakers
Cons
Sound EQ and calibration isn't very robust or intuitive
Too bulky for some entertainment centers
---
Yamaha RX-VA4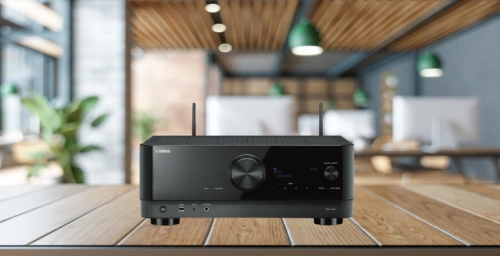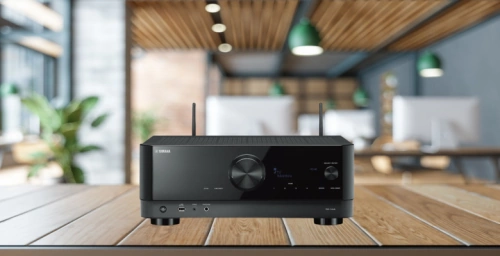 The Yamaha RX-VA4 features much of the same technology you'll find on more expensive models in the line. This includes their proprietary YPAO Sound Customization, which uses the included microphone to optimize the sound to your space. That makes it a great choice for A/V novices, saving you the need to manually calibrate the system. It also comes with a detailed setup guide and has convenient features like programmable SCENE buttons and front-facing USB and headphone ports. All told, it's arguably the most user-friendly receiver under $500.
The Yamaha RX-V4A has the connectivity most people need in home theater setups. This includes four eARC HDMI inputs as well as Bluetooth and Wi-Fi built in. Pairing it with the MusicCast app also lets you control it using Siri, Alexa, or Google voice control, through you will need a separate enabled device to add this functionality.
As to the sound and video quality, the Yamaha RX-V4A impresses. Streamed music sounds better thanks to its compressed music enhancer, while Cinema DSP 3D processing adds realistic acoustic touches to mimic concert halls and other music venues. For videos, it supports pass-through of 4K and HDR10 signals, which will be upgraded to 8K and HDR10+ in a scheduled firmware update. Click here for our more detailed review of the RX-VA4.
Pros
Upgradable to 8K support
Automatic sound adjustment through YPAO
Fast and easy setup
Built-in streaming from most popular services
MusicCast multi-room music
Works with voice control devices
Programmable SCENE buttons for quick source switching
Cons
No phono input for turntables
Not a great choice for gamers out of the box
---
Pioneer VSX-534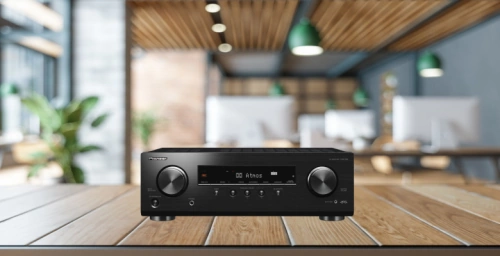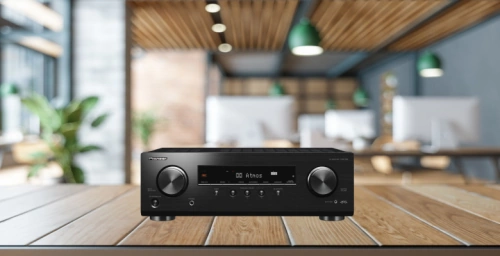 Pioneer is known for their affordable A/V equipment, and the VSX-534 is a great example. It's a powerful 5.2-channel receiver, capable of filling a typical living room space with realistic 3D sound. It supports both Dolby and DTS:X 3D sound formats, with a Multi-Channel Acoustic Calibration System that automatically adjusts the output to the environment.
The Pioneer VSX-534 is also very easy to use. Its Personal Preset feature lets you save up to three sound profiles and switch between them with either the remote or front panel buttons. Another helpful feature for home theaters is Dialogue Enhancement, which lets you quickly adjust just the mid-range through the remote. If you want to do more in-depth tweaking, there's a full 9-band EQ and other options in the settings.
The Pioneer VSX-534 can process video signals up to 4K, and supports pass-through for Dolby Vision, HLG, HDR10, and BT.2020 (Wide Color Gamut). While it doesn't support 8K resolution, it does offer Super Resolution upscaling to take 4K content past the usual Ultra HD detail.
Pros
Super Resolution upscaling for 4K content
Supports multiple 3D sound formats
Personalized sound profiles
Intuitive controls and settings
Automatic sound calibration
Cons
No support for 8K
No Wi-Fi connectivity or voice control
---
Onkyo TX-SR494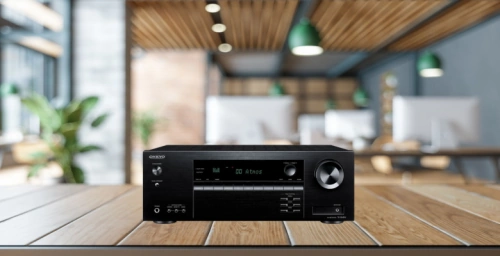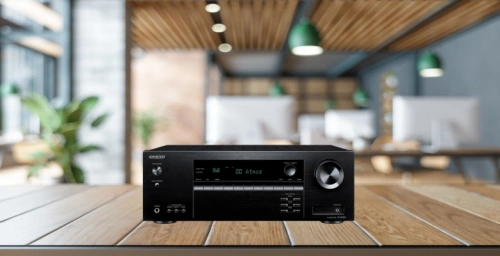 Here's another great option from Onkyo, the TX-SR494. Its 7.2-channel capability makes it an excellent choice for larger spaces, and also supports 5.2.2-channel configurations for use in DTS:X or Dolby Atmos object-based surround sound environments. Whichever setup you're using, the AccuEQ calibration adjusts the output to the acoustics of the space.
The Onkyo TX-SR494 supports pass-through of most modern visual technology, including BT.2020, Dolby Vision, and HDR10. All of its HDMI terminals have 4K/60Hz pass-through to match the needs of most current TVs and projectors, as well as 4K upscaling for 1080p content.
The main downside of the Onkyo TX-SR494 is that it lacks much of the wireless capability you'll find on other receivers. It does support audio streaming through Bluetooth and Zone B audio for multi-room music. However, there are no hands-free control options and it can't be linked to established voice control or smart home systems.
Pros
Wide support for 3D sound
Automatic sound calibration with AccuEQ
One-touch Vocal Enhancer
Very affordable for a 2-channel receiver
Multi-room music control
Cons
No 8K support
No hands-free control options
---
Denon AVR-S570BT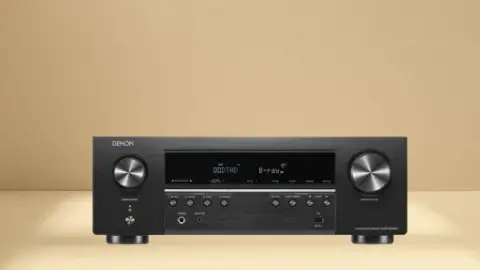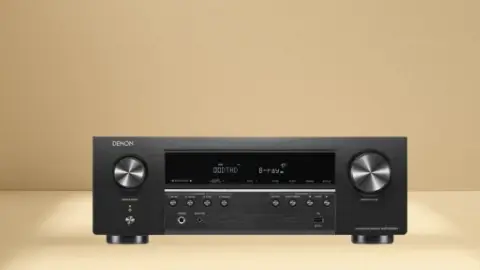 The Denon AVR-S570BT, a successor to the AVR-S540BT, boasts impressive specifications that make it a powerhouse for home entertainment setups. With 5.1 channels, the receiver delivers a crisp 70 watts per channel and showcases four HDMI 2.1 8K inputs, promising future-proofed, true-to-life cinematic experiences. Integrated Bluetooth, support for major streaming platforms, and the convenient HD Setup Assistant enhance user experiences, making music and video playback seamless.
Our hands-on testing confirmed its capability to provide multi-dimensional surround sound, bringing movies and games to life. However, the user interface can be misleading, suggesting 8K output even if the display doesn't support it. The speaker calibration, while initially problematic, worked flawlessly upon a restart.
While the AVR-S570BT stands as a testament to Denon's legacy, offering rich features and performance, it's not without minor hiccups. Limited RCA inputs and reported HDCP issues might deter users with older equipment or avid streamers. Yet, its overall performance and features make it a strong contender in the home theater market.
Pros
8K HDMI 2.1 inputs future-proof the receiver.
Supports multiple HDR formats for cinematic display.
Built-in Bluetooth for seamless music streaming.
User-friendly HD Setup Assistant for easy connection.
Versatile control options, including smart TV remote.
Cons
Limited RCA inputs restrict older gear connectivity.
Some users reported HDCP issues with streaming.
Read full Denon AVR-S570BT Review.
---
The Bottom Line: The Best AV Receiver Under $500
The Onkyo TX-SR494 stands out as our top recommendation after thorough testing, but it's vital to recognize the unique attributes each receiver on our list brings to the table. (>>> Find the current price on Amazon) From audio clarity to connectivity features and user-friendly interfaces, each model we assessed offers its own set of strengths tailored to different user preferences. So, whether you're looking for pure power, seamless integration, or specific audio enhancements, our curated list ensures that you'll find a receiver adeptly matching your home entertainment aspirations. Always remember, the best choice often aligns closely with individual requirements and the nuances of your setup.