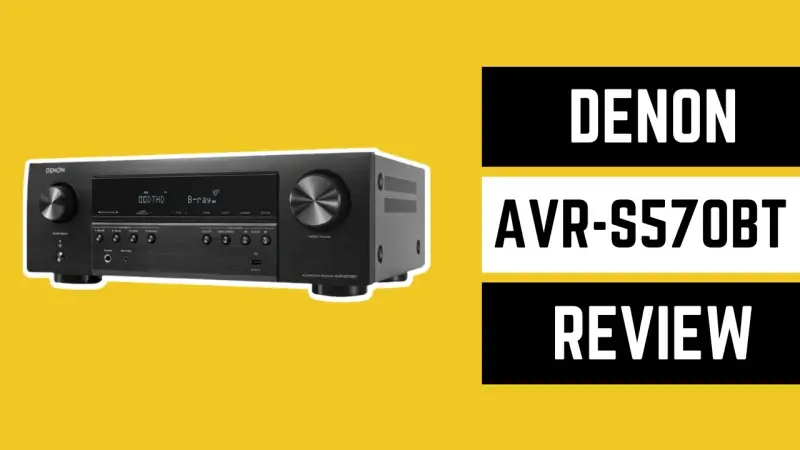 If you want the full 8K experience, you need a powerful AV receiver to get the most out of your home theater.
The Denon AVR-S570BT manages to do this by providing a wide range of video and audio processing power, including some smart features to give you a more convenient experience (>>> Check on Amazon). With a price tag in the $300 range, many consider this receiver a good starting point, especially if one is on a tight budget yet wants high-quality video and audio on a receiver that works well.
This review will dive into what it can and can't do and if it's worth the price tag.
Denon AVR-S570BT Review of Specifications:
Denon AVR-S570BT
Video
8K/60Hz, 4K/120Hz
Amplifier
5.2 channel (70W per channel)
Sound
Dolby TrueHD, DTS-HD, Dolby and DTS upmixers up to 5.1 channels
Wi-Fi
No
Bluetooth
Yes
Price

Find on Amazon





B&HPhotoVideo
Pros
Supports major video and audio formats
An immersive 3D sound that adjusts according to your room size
The ability to restore compressed music
Upscales video to 8K for the best experience
Bluetooth connectivity lets you connect your smart devices to it
More affordable than some of the other home video audio and video receivers
Cons
No Wi-Fi
Lacks a phono input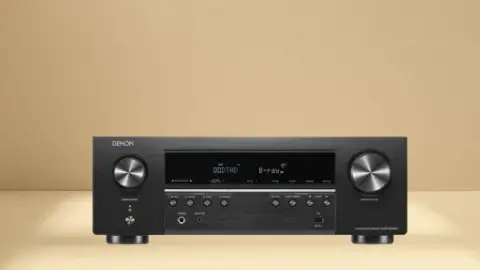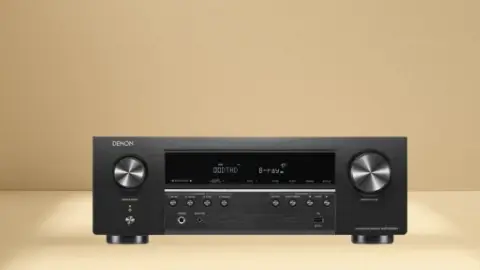 Setup and Connectivity
To start our Denon AVR-S570BT review, let's look at the setup. It has 4 HDMI 2.1 8K inputs and 1 HDMI output. You can upscale your entertainment to glorious 8K with HD audio through these connections. You're also in the right place if you're looking for the latest formats, such as HDR, HLG, Dolby Vision, and other formats.
In addition, it has Bluetooth to stream content wirelessly. However, it does not have Wi-Fi.
The interface itself is pretty simple, with all buttons labeled. In addition, its digital display is simple to read.
Sound Quality
This AV receiver supports Dolby TrueHD and DTS HD Master audio. Using these, you can create an immersive, 3D audio experience that is up to par with modern home theater setups. Whether you're watching a movie or listening to Spotify, you will be immersed in its 3D sound.
It also has unique capabilities to get the most out of your audio experience. For example, its receiver has a built-in auto-calibration, which helps your room reach its maximum potential. In addition, with Denon's Compressed Audio Restorer, even low-quality MP3s can sound amazing.
Video Quality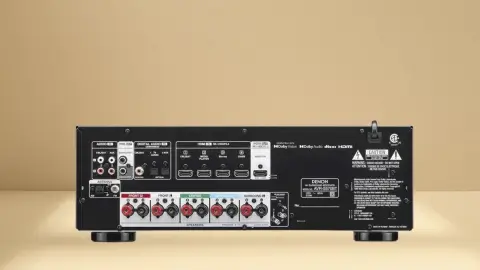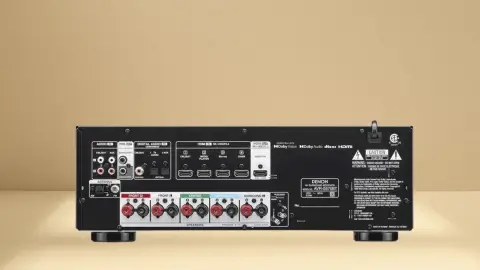 Whether watching a 1080p, 4K, or 8K video, its HDCP 2.3 technology can give you the best experience. You can get the most potential from upscaling to play high-quality videos at their maximum potential. You'll watch your favorite movies and TV shows in the best brightness and color accuracy possible. The Denon AVR-S570B was also selected among the best AV receivers for gamers.
Denon AVR-S570BT Review: The Bottom Line
This device is the little box that could. When we tried it out, we were impressed by its sound and video quality and how it worked well in rooms of varying sizes.
It's a great receiver if you're new to the home theater world. If you don't want to spend thousands on a receiver yet don't want to get yourself a hunk of junk, this is the happy medium you'll want. While it lacks some advanced features, many starting will not mind.
So if you're shopping for receivers, don't count this one out. It has a lot more going for it than you may think. Try it out and see how well it fits your home (>>> Find the current price on Bhphotovideo).