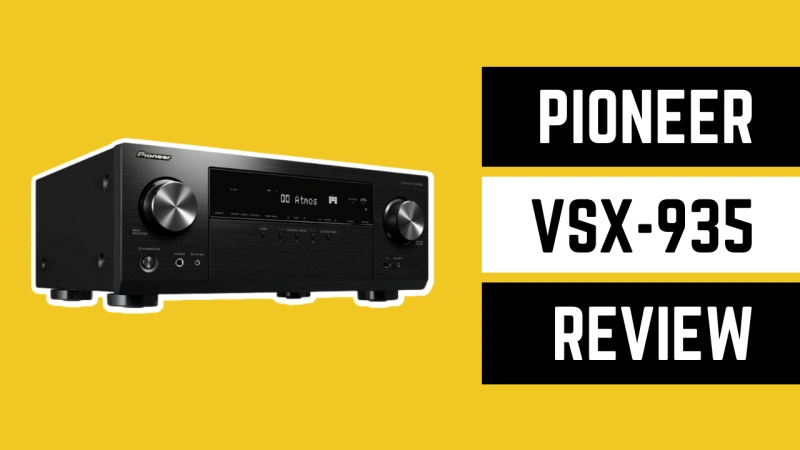 Your home theater needs a potent AV receiver, so we're here to help you find the best one possible. Today, we're looking at the Pioneer VSX-935. This receiver balances value and quality for those in the lower-midrange budget. But does it hold up as a receiver? Find out in this VSX-935 review (>>> Check on Amazon).
Pioneer VSX-935 Review of Specifications:
Pioneer VSX-935
Video
8K/60Hz, 4K/120Hz
Amplifier
7.2 channel (80W per channel)
Sound
Dolby Atmos, Dolby Atmos Height Virtualization, Dolby Digital Plus, Dolby Surround, Dolby TrueHD
Wi-Fi
Yes
Bluetooth
Yes
Price

Find on Amazon





B&HPhotoVideo
Video Quality
The VSX-935 supports resolutions up to 8K, with upscaling available for 1080p and 4K video. The video quality was clear and crisp when we tested it, with stark contrasting colors. Whether in a big or small room, this receiver works great. We really like as well that it comes with HDMI 2.1 compatible with 8K. We tried this out, and loved how immersive the viewing experience was. The 60 Hz refresh rate also creates a picture quality that's as smooth as butter.
Sound Quality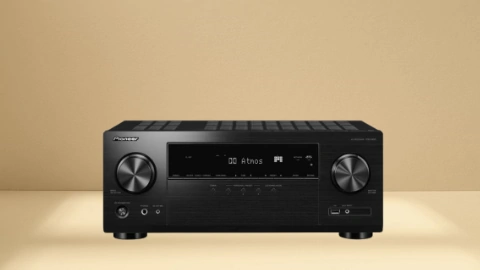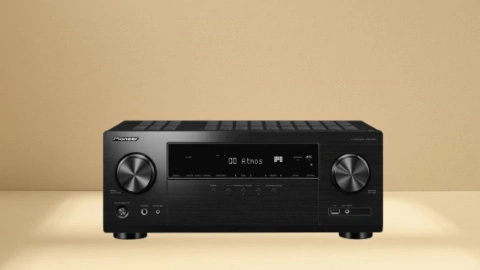 The  VSX-935 delivers a 7.2-channel surround sound. Its Dolby Atmos Height Virtualizer and DTS Virtual X technologies deliver 3D audio virtually well. For true audiophiles, you can connect dedicated speakers to it and immerse yourself even more. When we tried playing MP3s on it via Bluetooth, they sounded crisp, with mindful listeners able to make out all the instruments. Check our top 7.2-channel receiver picks.
Another feature is Pioneer's multi-channel acoustic calibration system (MCACC.) This feature will adjust the sound according to your speakers and the size of your room. If you move the receiver around rooms frequently, you can save up to nine presets.
You can also choose between several surround modes based on what you're playing. For example, you may need a different type of sound if you're jamming to some classic rock versus watching the Super Bowl. This receiver works well for almost every sound type.
Pros
Excellent video and audio quality
Lagless gaming
Easy setup and calibration
Affordable for what you get
Cons
Gaming
Yes, this receiver has the holy trinity of auto low latency mode (ALLM,) variable refresh rate (VRR,) and quick frame transport (QFT.) These work together harmoniously to give you 4K gaming while working as lag-free as possible. So it's simple to play competitive video games or have a good time with friends.
Additional Features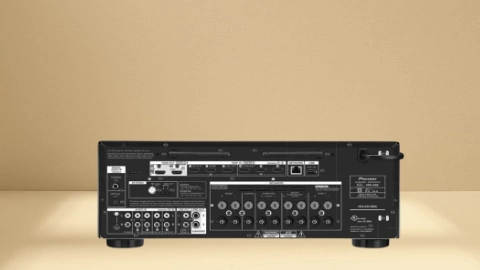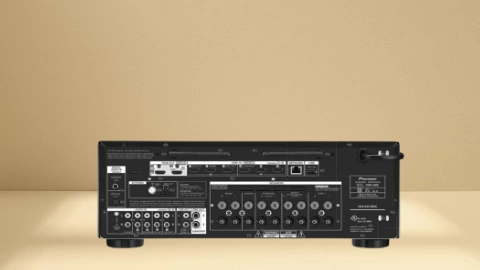 The VSX-935 has other bells and whistles for convenience. With Bluetooth and Wi-Fi, it's so simple to stream what you want. In addition, the receiver also has bi-directional Bluetooth to stream off phones, or to play from the receiver itself.
What we didn't like, is that the Bluetooth is a little old. It's version 4.2 which caused some transmission troubles.
The VSX-935 however supports a lot of major streaming services. Despite the fickle Bluetooth, we did have a seamless experience with this. We also like that this is Roon tested with Airplay and Chromecast, which proves that it's been tested with confidence to give you an amazing experience.
Of course, what modern receiver isn't complete without Alexa, Google Assistant, and other significant voice command support? With it, you can quickly tell what music you want to play without hassle.
Pioneer VSX-935 Review: The Verdict
This AV receiver packs quite a punch, both in terms of capabilities, and in terms of crisp, visual quality. We had very little problems when testing this. Despite the Bluetooth, we do recommend this receiver if you're  looking to get a high-quality 8K experience for your home theater.
Of course, there are many other receivers out there. You may find another receiver to be better. It's worth a shot, and we recommend at least trying it out. (>>> Find the current price on Bhphotovideo)